The profile break-up of a SAP awards list of digital thought leaders reveals that they come from all functional departments. And guess which function has the highest representation...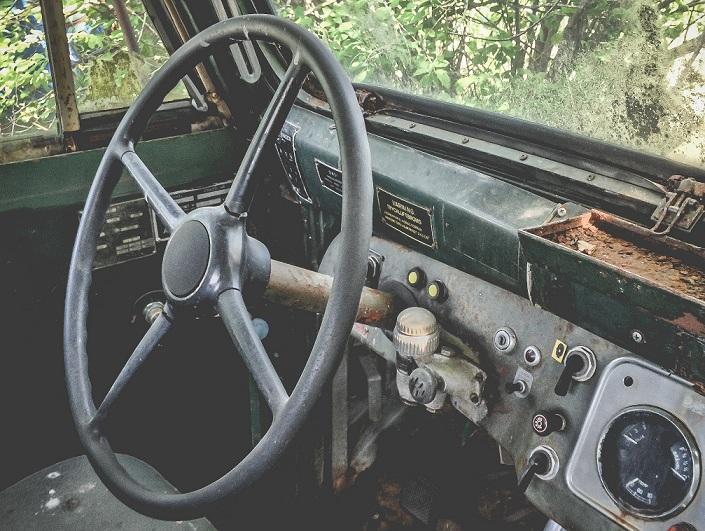 Earlier this year, SAP honoured 25 Indian business executives calling them Digital Thought Leaders. Expectedly, these leadets came from various industries, both B2B and B2C. While IT/ITES industry clearly led, the rest of the winners were from across various industries.
What is more interesting to look into is the functional domain from which these executives hailed from. Even though quite a few of them have multiple functional experience, most of them came with one strong background. An analysis of those backgrounds gives an interesting picture. 
The media is abuzz with the CIO vs CMO stories; the discussion is on whether the CIO or CMO is better qualified to take charge of digital journey of an enterprise. A story done by CIO&Leader a couple of months back, analyzing global and Indian trends in appointment of Chief Digital Officers (Chief Digital Officers: A Reality Check) concluded that it is the core business execcutive—neother the CIOs nor the CMOs—who are being preferred by corporations to lead their digital charge. 
The SAP ACE awards list of India's Digital Thought Leaders just confirms that hypothesis. From 25 winners, as many as six come from strong supply chain background, though one of them has spent tiime in corporate IT too. Humar Resources leaders along with marketing jointly occupy the second place. There's just one serving CIO in the list of Digital Thought Leaders: Jagdish Belwal of Tata Motors, recognized by CIO&Leader as one of India's most social CIOs on Twitter. Dheeraj Sinha of A[pollo Tyres is the other erstwhile IT leader who has been recognized.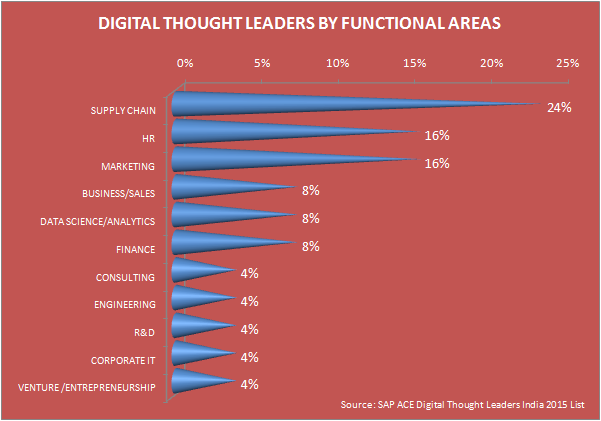 In hindsight, it is not diffcult to explain. For many industries, a real transformation is possible if and only if the core processes change. Supply Chain leaders hence should lead the digital transformation. Consumer companies, of course, often have marketing leading the change. 
Here are the winners (in the same sequence as it appears in SAP's official announcement)
Anjali Malhotra, Aviva Life Insurance
Krishnan Chatterjee, HCL
Venke Sharma, STAR India 
Ankur Warikoo, nearbuy (Groupon India) / Angel Investor
Sanjeev Kapur, CITI
Abhijit Bhaduri, Wipro
Krishnamurthy Shankar, Infosys
SV Nathan, Deloitte
Anuranjita Kumar, CITI 
Sanjay Jorapur, Hero Motocorp
Rajeev Rastogi, Amazon
Rishi Mohan Bhatnagar, Tech Mahindra
Ravi Vijayaraghavan, Flipkart
Robin Jose, Reliance
Arjun Varma, Nivea India (Beiersdorf AG)
Dr Ravi Prakash Mathur, Dr. Reddy's Laboratories
Shridhar K, L&T ECC
Deepak Sharma, Indus Towers 
Jitender Panjwani, Micromax informatics
Ajay Kapoor, Tata Power Delhi Distribution 
Jagdish Belwal, Tata Motors
Parthasarathy N.S., Mindtree
Dheeraj Sinha, Apollo Tyres
Nitin Parekh, Zydus Cadila
Tanmay Agarwal, Genpact