From fleet management to emission reduction, IoT can enhance business value for the logistics industry in a significant manner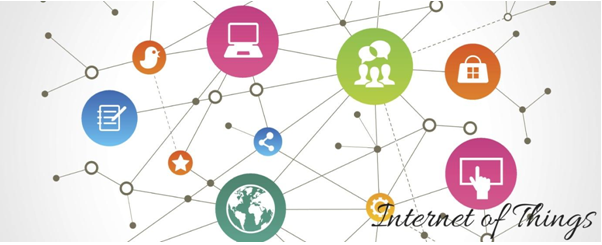 It is true that the rapid advancements in the different technology solutions and processes of business functions are transforming the pattern of business activities in every possible way these days. It is important to note in this regard that the world of technology is providing newer advancements that are changing the dynamics of business functions in a big way. Logistics and transportation is a critical facet to any organization and its effective functioning in all accounts. Access to data that is real time and remotely controlling devices is important and as such IoT is helping make steady progress in all probability in these functions.
By connecting people, process and devices we are being able to leverage data for better insights and deliver right information to right person at the right time.
In every possible direction from fleet management to green logistics, the transportation and logistics industries are in constant demand for solutions that can provide them with better ways of doing business.
1.  Managing fleet: The availability of IoT devices help you now to effectively track and manage the fleet remotely and provide them need based instructions as and when necessary. It is also significantly important to coordinate with inventory and the delivery processes with this as well as better responses in a coordinated manner.
Fuel costs are significant part of cost. Any fleet manager has to consider fuel efficiency as one of the most important factors. Fuel efficiency is based on number of factors like driving patterns, road conditions, vehicle conditions. Sensors provide all these information for analytics which can help in training drivers and maintenance staff.
Vehicle uptime is another important factor. Many times a single truck might be driven by multiple drivers putting immense stress on the vehicle. Sensors can send the health report to central systems to monitor and alert any faults. Preventive maintenance can save many hours and money.
2.  Yard and Warehouse Management: It is increasingly becoming important to manage the warehouse as well as the yard in an effective manner. The utility of IoT devices helps you to effectively monitor the inventory and devices that are critical for the mission. It helps you in delivering the right solution in proper time and place.
Proximity experiences using Bluetooth LE beacons help in indoor location mapping and locating inventory. It is also being used for indoor navigations. With Apple working on iBeacon and Google introducing Edddystone, the technology is going to improve further.
Warehouses and yards also are going for building automation where temperatures, lighting etc can be managed remotely. Facility managers use such solutions to better manage the facilities. Many equipments with in-built sensors are being connected to the cloud which help not only in gathering operational data but also control them remotely.
3.  Real Time Insights: It is true that the advancement in the mobile and IOT applications is helping businesses to gain increased visibility in their logistics and transportation process in an effective manner. The IoT solutions help immensely in the response to customer queries in the best manner possible and resolve their apprehensions without any hassle. It helps you adhere to the requests and process it in accordance to time with transparency and efficiency.
It is evident today that the IoT devices provide critical insights about the day to day functioning of the business that enables you to take timely decisions and improve the workforce planning in the best manner possible. It provides intelligence information regarding asset that is critical for business performance.
This data will help in optimizing available resources, increasing throughput, optimize routes and reduce overall time in transportation.
4.    Reduce Emissions and environmental impacts: United Nations Climate Change Conference has taken place to with the objective to achieve a binding and universal agreement on climate, from all the nations of the world. This includes reducing per capita as well as overall CO2 emissions. With countries being under immense pressure to do their bit, lot of focus will be drawn to Logistics and Supply Chain which leaves a large carbon footprint.
Reporting greenhouse emissions and carbon footprints to optimizing supply chain to waste management will contribute to "Green Logistics". Technology will play a major role in capturing data and putting tools in hands of people to do better planning, monitoring, and manage environmental objectives of avoiding wastage and recycling.
5.  Access to performance: The excellent access that is provided by the IoT applications to driver performance and measuring individual workflows cannot be undermined by any accounts. It provides the perfect visibility and the risk factors can be eliminated with greater efficiency reducing insurance expenses and improving on the driver safety measures in all accounts.
With the "Hour of Service" regulation kicking in measuring hours a driver spends behind the wheel and making optimal use of hours available has never been more important. Sensors on the vehicle along with mobile app help in calculating this information accurately.
The IoT applications have truly heralded a new wave in logistics and transportation function of the industries at large. It streamlines the processes bringing in effectiveness that helps in reaching out to the consumer in the best possible manner. It is precisely for this reason that the business world and shipping industry are more inclined towards IoT solutions these days. 
The author  is Head - Digital Solutions at DreamOrbit