Bad experience in using tech-based services resulting out of bad process design and bad customer services is creating negative perception about technology in general. Why it is time to fight that perception...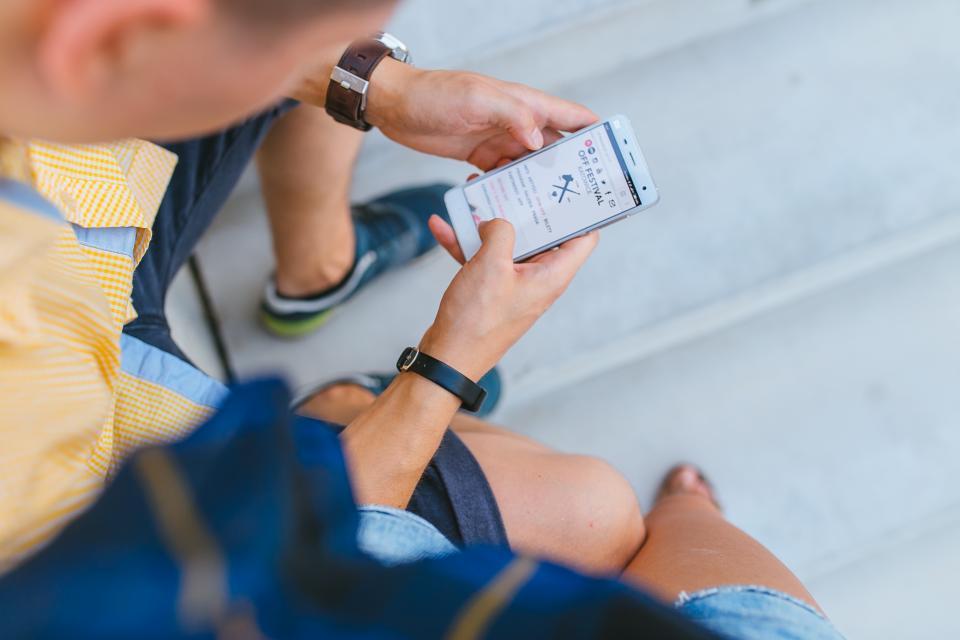 I was commuting with a friend in a cab booked using an app-based provider. The meter stopped halfway but since I roughly knew how much it costs, I offered to pay the full amount to the driver, who was more than delighted, because his meter showed a little more than half of what I paid and what is the legitimate fare based on the distance. I called the customer care, told them the situation and asked them to send me the receipt for the full amount I paid—after making them talk to the driver who was too obliged to confirm the amount he received. After 20 odd minutes, I got the receipt by mail, but for the amount shown in the meter (when it had stopped). When I confronted, I was told by the customer service executive that the system could not do otherwise. My angry words had little impact on the super cool chap, who had absolutely no doubt that he had given me a very legitimate response—system has done it—and I had no reason to ask for anything further.  
My friend, an executive in an Indian Fortune 500 company, put the blame squarely on 'too much technology'. He even prophesized that I would not get anything by arguing with them. That did not deter me, though, at the end, he was proved right. After lots of arguments, escalations, follow-up calls and social media posts, I was offered an earth-shattering deal: Rs 100 off on my next ride. Just to be sure, the amount that I had paid in excess of what I received the receipt for itself was Rs 153!
That was more than a year back.
That app-based cab booking service has since then been acquired by another such vendor that is now one of India's most well-funded start-ups. Just a month back, I booked a cab using this app. I had the option of going by Delhi metro but it was rush hour and I had no patience to wait. I booked the cab and I was shown the location of the car with an estimated time of 11 minutes to reach me.  Since it was rush hour, I had to agree to pay 1.4 times of what is the normal fare. The car, stuck in some traffic, took 55 minutes to come. All through, I was talking to the driver and was seeing it on the map. I had no reason to doubt that it was indeed stuck in the traffic. But for some reason—he said inadvertently— the driver pressed some button and the system recorded that it had reached me just 10 minutes after I booked. In their "system", I was keeping the cab waiting. After the cab came, my fare was not just 1.4 times more, I had to pay for the waiting time. And the reason I booked the cab is because I did not want to wait for the rush hour to get over. Now, not only did they keep me waiting; they charged a premium for that; and they penalized me for their cab reaching late! When I confronted, they put the blame on the system. In this case, though, after spending some half an hour on call, they did refund the excess amount, but only by asking the driver not to switch off after reaching out and instead manually inform them that they had reached. Else, the system would not have allowed the refund!
Now, in both the cases, the common villain seems to be the 'system'.  Even when you escalate, the senior customer service managers put the blame on the 'system'. By the way, these are just two of the instances; I myself have faced many more situations like this. And my Facebook TL is full of such stories.  
Anyone who is a bit familiar with business processes and system design would know that these are badly designed processes and technology can do little to change that if you apply it to wrong processes.
There are two issues here. First, the bad design of processes and practices. While the two examples I have given are fairly simple issues to foresee and tackle—and not doing that is definitely bad planning—there are situations you would land up that you had not thought of prior hand, in any new system, tech or no-tech. How you tackle those exceptions is neither about technology nor about design. It is about your business philosophy. In an Amazon, the liability in such a situation is taken by the company, with no questions asked; in many other organizations globally, they get into further details to sort it out; in India, the rule is: any liability occurring from an exceptions should be taken by the customer!
As a technology professional in a user organization, you have probably faced many situations internally, where tech and tech teams have been blamed for bad process designs. The reason I have highlighted this issue in such detail is that this is a customer facing application. And in the minds of the average user, it is creating a negative perception about technology.  More seriously, it is creating a lack of confidence in any systems or processes that are tech-based.
So far, it was your 'professional issue' and you could live with it with some occasional cribbing. Now, you cannot do that. If you do that, you will fail in your duty as responsible citizens. Here's why.
Increasingly, most of the citizen services and public services will be offered leveraging technology. In a vast and complex country like this, they will not always be perfect the first time around. There are bound to be errors and gaps. Those should not shake people's confidence in these new systems, which will be an integral part of Digital India. The new processes have taken the power—and opportunity to earn through unscrupulous means—from sections by empowering the common citizens. They are doing their best to magnify the gaps and defame the new systems. Their efforts will get a boost if people's confidence in technology is shaken.
As a technology professional, the issue is no more your personal issue; and the objective is much broader than what it was.
I have deliberately highlighted the issues in an industry that is considered to be ahead of others in technology usage; which owes its existence to technology; and is hailed by the investors as being innovative and promising. If in these companies, they rush in to blame the 'system' at the first instance of any error and the users end up believing that technology is a bad word, it is an extremely worrying trend.
Well, these companies will not be affected much, because people—even while cribbing—will use the services for the lower cost they offer. But lest you forget, that lower cost is largely a result of subsidies based on VC money; and not largely because of the inherent efficiency brought about by technology.  The VC is looking for an exit and whatever way they do is not too much of a concern for you and me.
But the sustained negative perception about technology is surely a concern. It is an issue that we must tackle head on. As technology visionaries, architects and implementers, it is your duty to fight the trend.