Business Verticals that Can Benefit from 3D Printing by Rajiv Bajaj, General Manager, Stratasys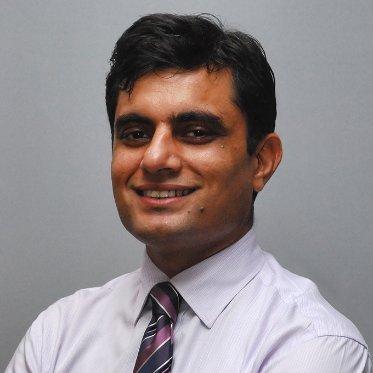 What is the 3d printing market size in India?
There haven't been many studies that done. However, one report predicts 79 million by 2020. The report expects to expand and grow beyond this number. However no credible input has been established according to my knowledge.
What all industry verticals do you think are ripe for the adoption of 3D printers in India and who all are exploiting it already?
One of the earlier was the yellow smith industry because it typically met the requirement of 3d printing, where you have symmetric volume complex geometry. In the present  we have seen  adoption in consumer electronics, education and medical is coming up , we have started exploring and to my surprise we are now also  making artificial limbs of patients, some areas like medical imaging which have  become viable and have an extremely bright future ahead.
Stratasys has quite a few users and success stories already in India. What value propositions do you bring to their businesses?
 Its in multiple folds , entry point requirement is of  rapid prototyping, time  compression from whatever tools customer  may be  happy choosing , we immediately print it . Cost is very  important as people want cheaper rates. Another thing we have seen customers seeking for is  confidentiality. Different sectors have different outlooks and our target is to provide their requirement at the best cost, like people don't want to give their cars  to vendors , they want to do it in house , no matter the complexity involved.  We also have direct digital manufacturing  , where  higher end machines are used  for designing  manufacturing , and put on the  applications, for  eg , airbus is the latest 8350xvalue  that has taken 1000 3d printing parts , deign is the latest , directly 3d printed it and put it on the aircraft .Rapid prototyping , time compression , direct digital manufacturing have been our focus lately.
Please cite some innovative uses of 3D printing that Indian companies can benefit from ?
Multiple actually. One record I can share  is IPF technology  that helps cut down development  cost from twelve months to one and a half month which is almost 87.5 % production in need time and 6% production in the cost. BMW has cut down their cycle time in terms of complex tool design; Volvo has got down their cool time by 94%. The possibilities of what you achieve with 3D printing are endless.
Stratasys plans to broaden its reach in India. What are your strategies?
 We recently launched our Bangalore office, which has experience zones with the best in class 3D printer. Within this year, we plan to have two more offices in India. We also pan to hire application engineers and support staff. 
What are the uniquely Indian market challenges to widespread adoption of 3D printing in the enterprise?
Lack of understanding of the technology is the main hurdle. CIOs don't know it too well as yet.