Analysis of data from "profiles of NEXT100 winners and non-winners" reveal what distinguishes them from each other...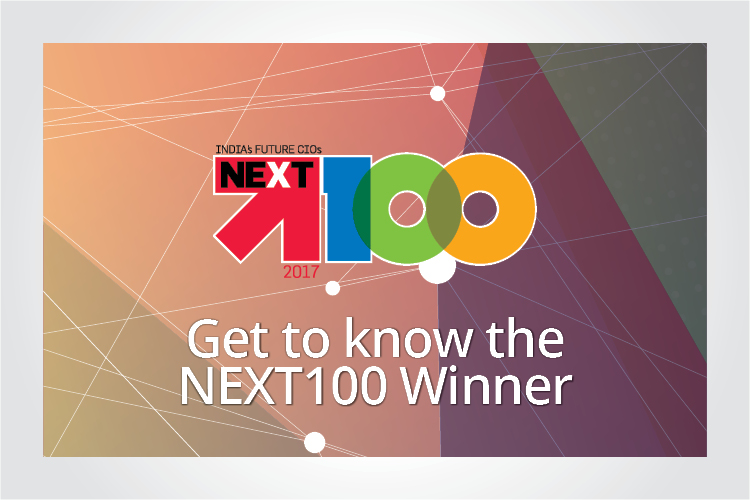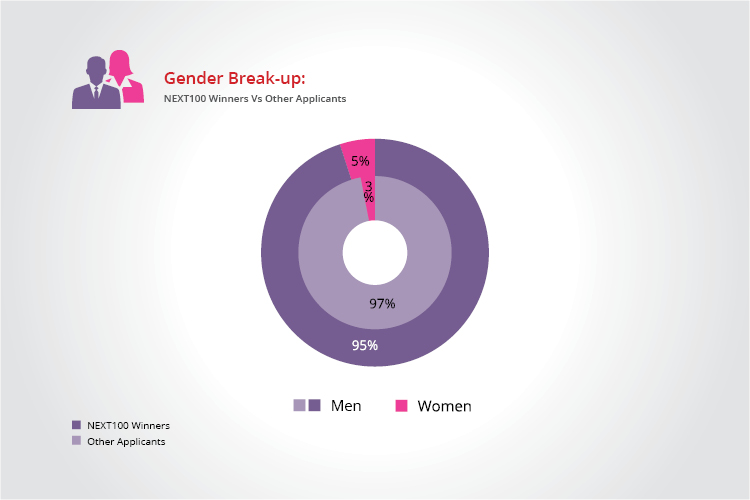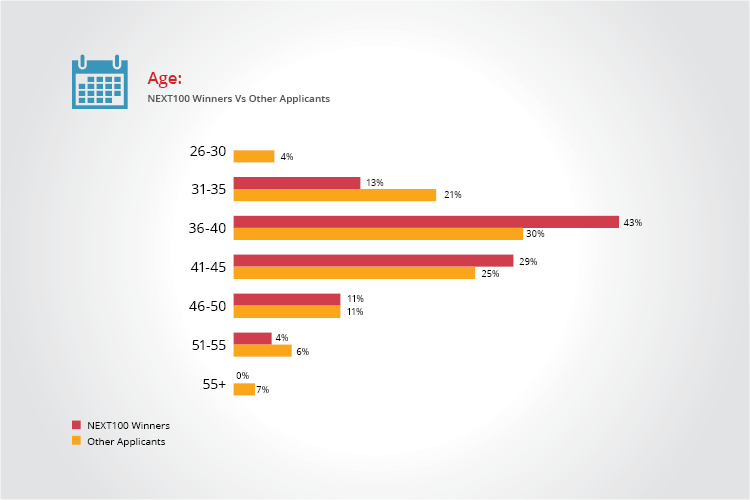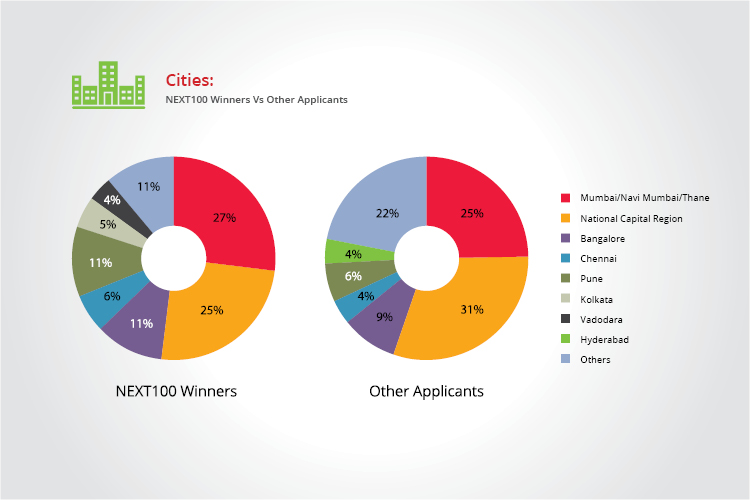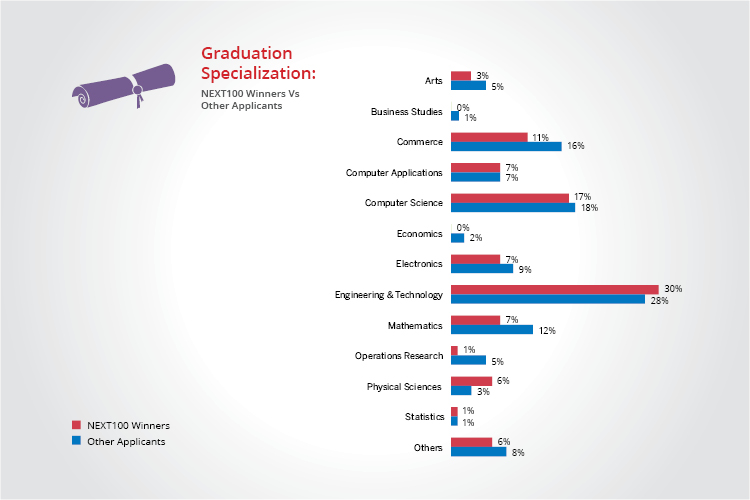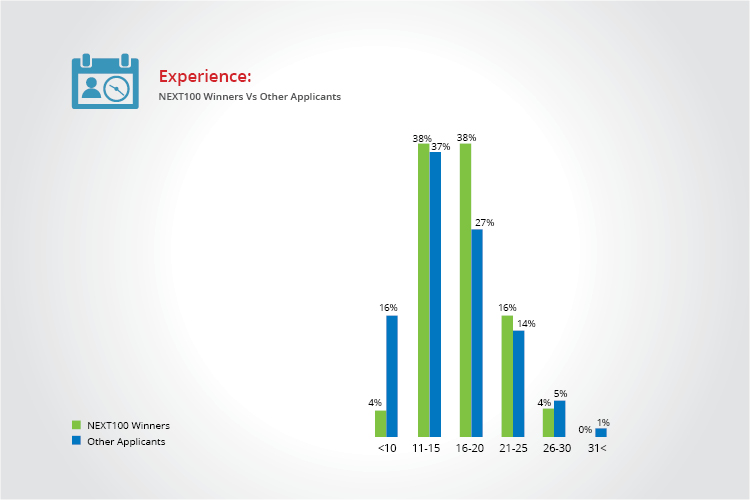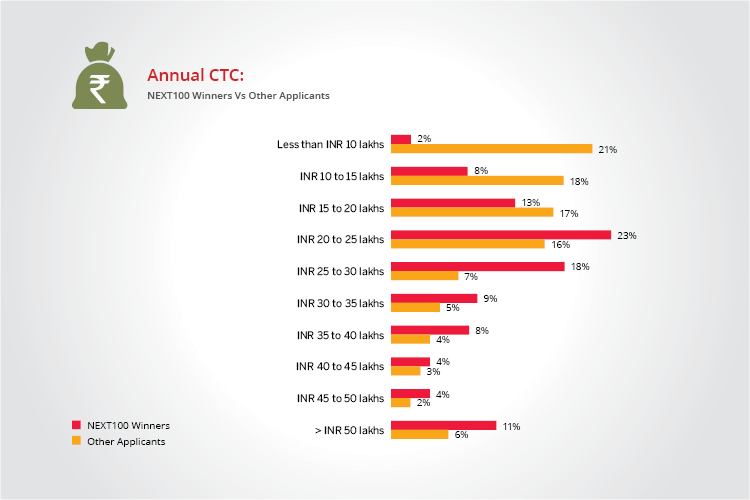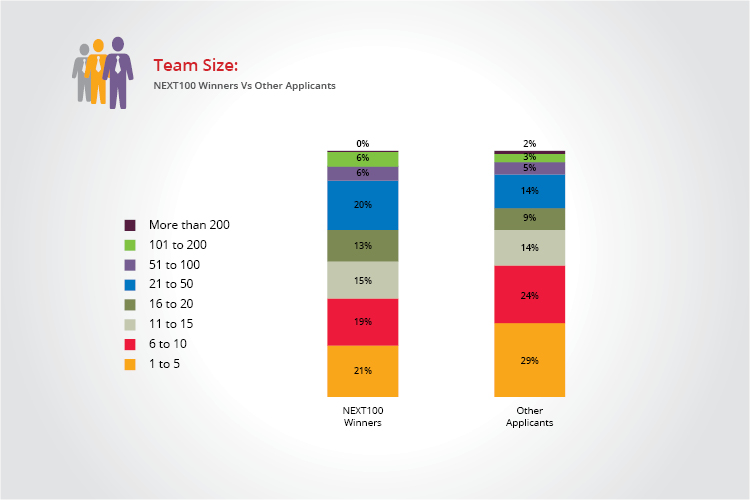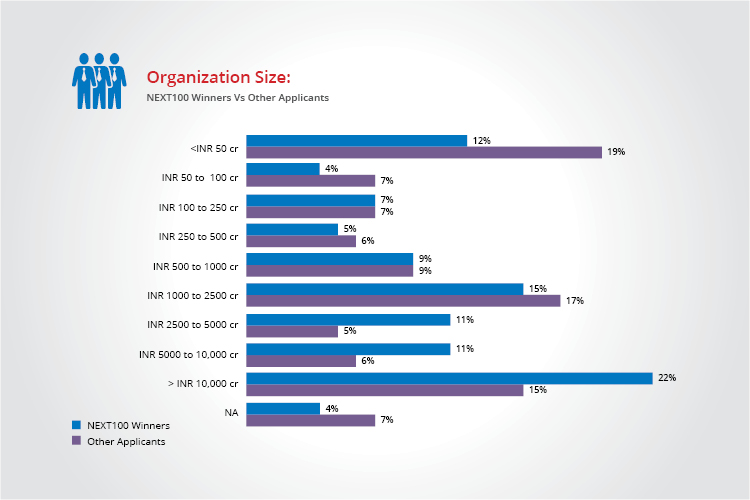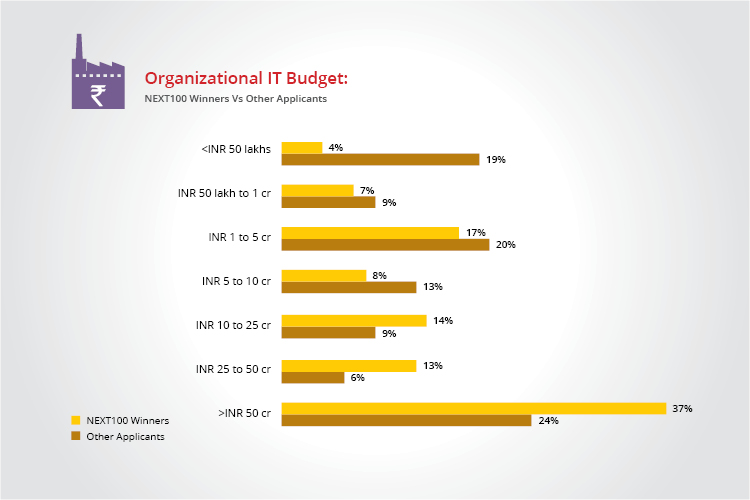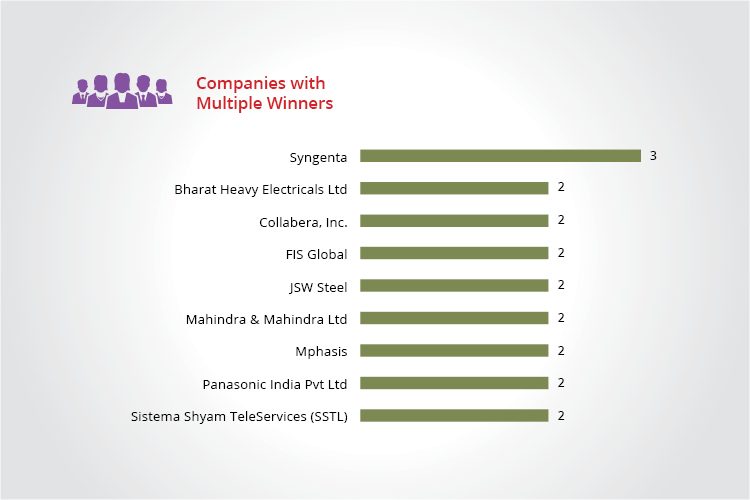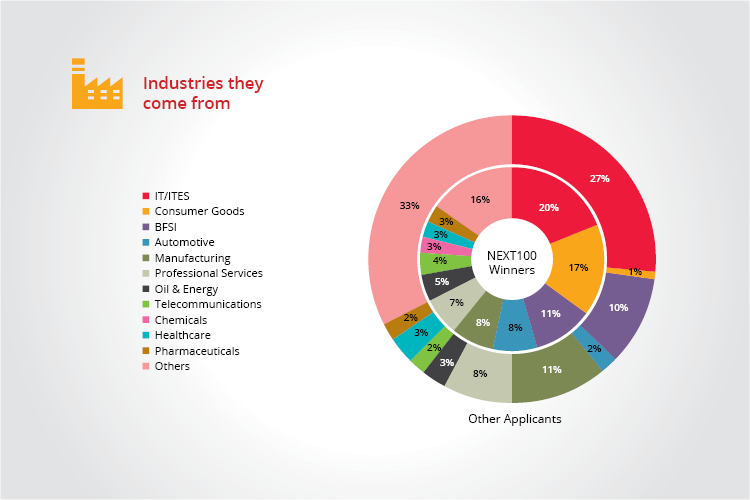 Are NEXT100 winners very different from others? We have already seen the test results which suggest that while most of the skill attributes are similar, some managerial and leadership attributes vary significantly.
What do their profile data suggest?
While age and experience profiles vary, that by itself, does not say much; as many younger ones who fulfil the minimum criteria, do apply in their enthusiasm. While they may lack in experience, their enthusiasm certainly deserves cheer. While NEXT100 winners, as expected, do lead in most attributes including size of companies, team size of IT and the budget that they handle, it is their packages that really stand out. In short, it is the leadership abilities, as seen in the test results, not the education their backgrounds are vey, very similar—age or experience that gives them the extra edge that apparently results in value creation for their organizations.
However, there was reversal of change in two of the most-watched categories—gender break-up and multiple-winners from companies. After we saw a peak of seven women winners last year, this year it is reduced to five. So, last year's high was not really a trend! 
Similarly, two companies—Mahindra & Mahindra and BHEL—had garnered as many as 11 awards last year-this year's top company has just three winners, with executives from regular good performers like Systema Shyam, Mphasis and BHEL bagging two each. 
The industries break-up should not come as a surprise to anyone—with every one out of five awards going to IT/ITES companies. As far as cities are concerned, the more aggressive NCR-ites did apply in large numbers but Mumbai, the business capital, still emerged the leader by bagging the most awards. But the Mumbai-Delhi rivalry and small difference apart, these two cities still account for more than half of the winners.
Go through the numbers; make your own discovery and share with us by tweeting marking #NEXT100 #DATA