For those planning to invest on big data and analytics, we recommend you these experts who can get you insights on how to best leverage the technology.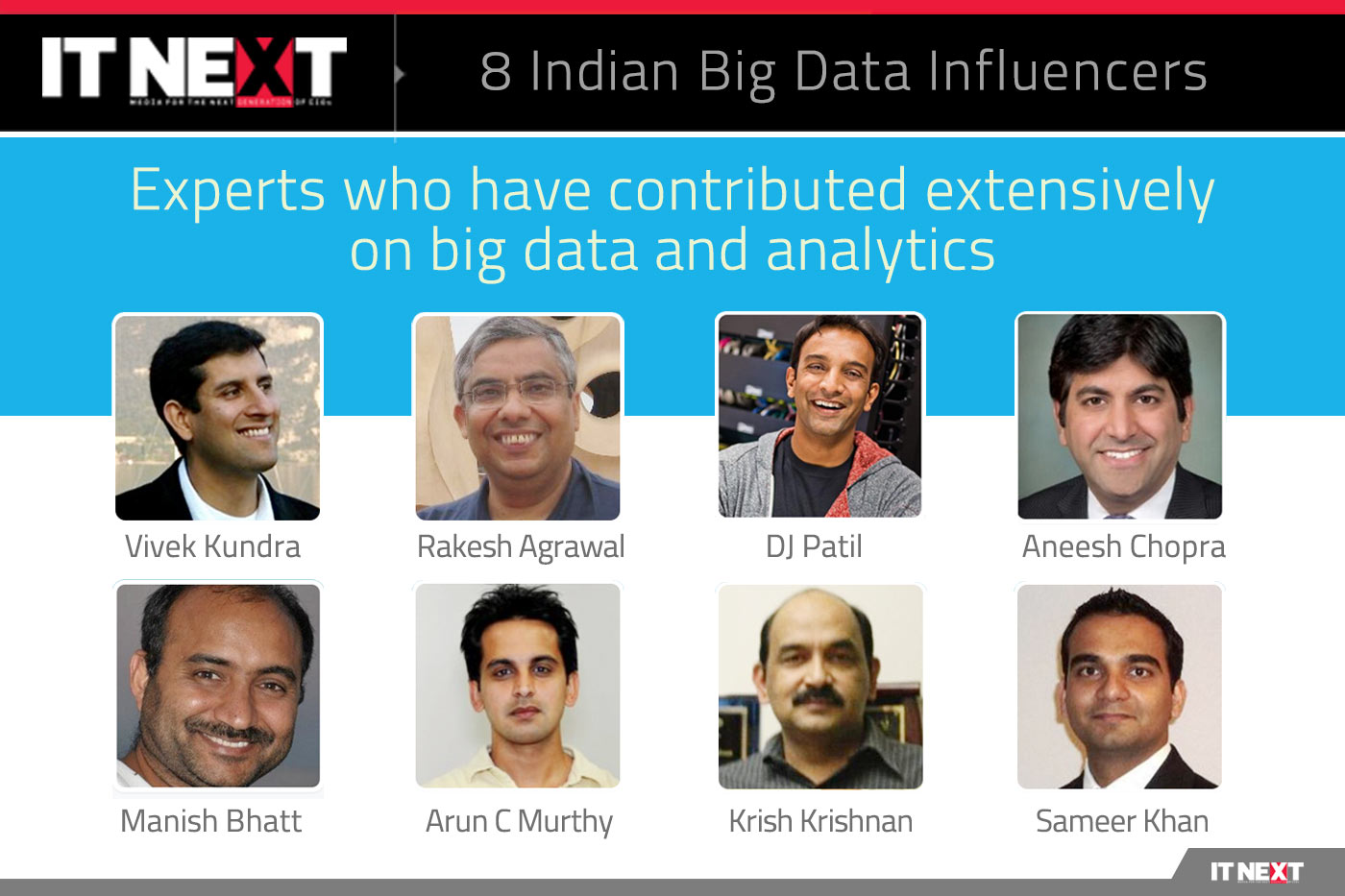 This include veteran thought leaders on analytics, US data scientist, CEOs of big data firms, and other experts on big data technologies.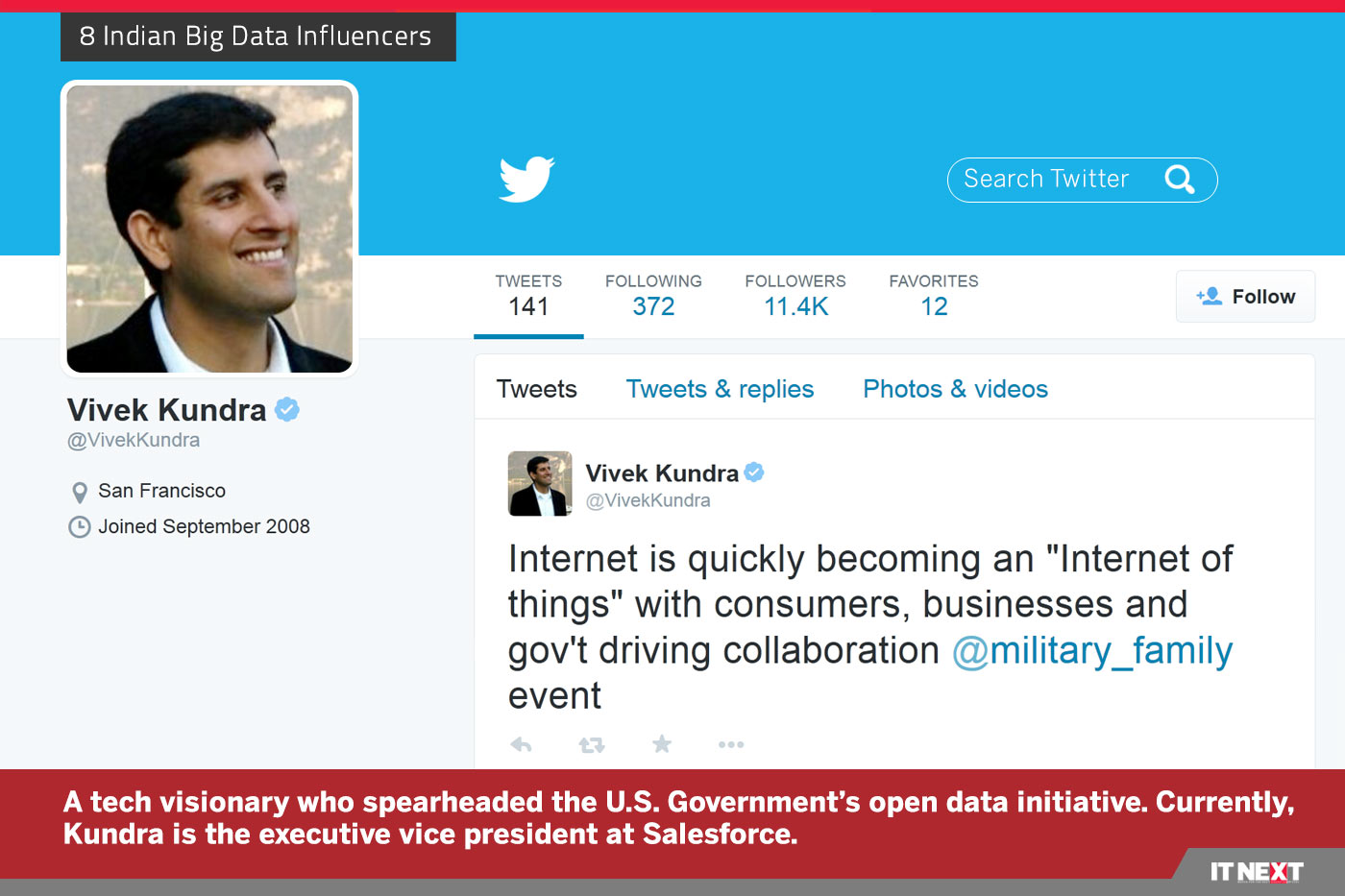 Winner of Young Global Leader 2011 by World Economic Forum, Kundra spearheaded the Data.gov initiative as the US CIO. He is currently the executive VP of Salesforce. He authored the US govt's 'Cloud-First policy.'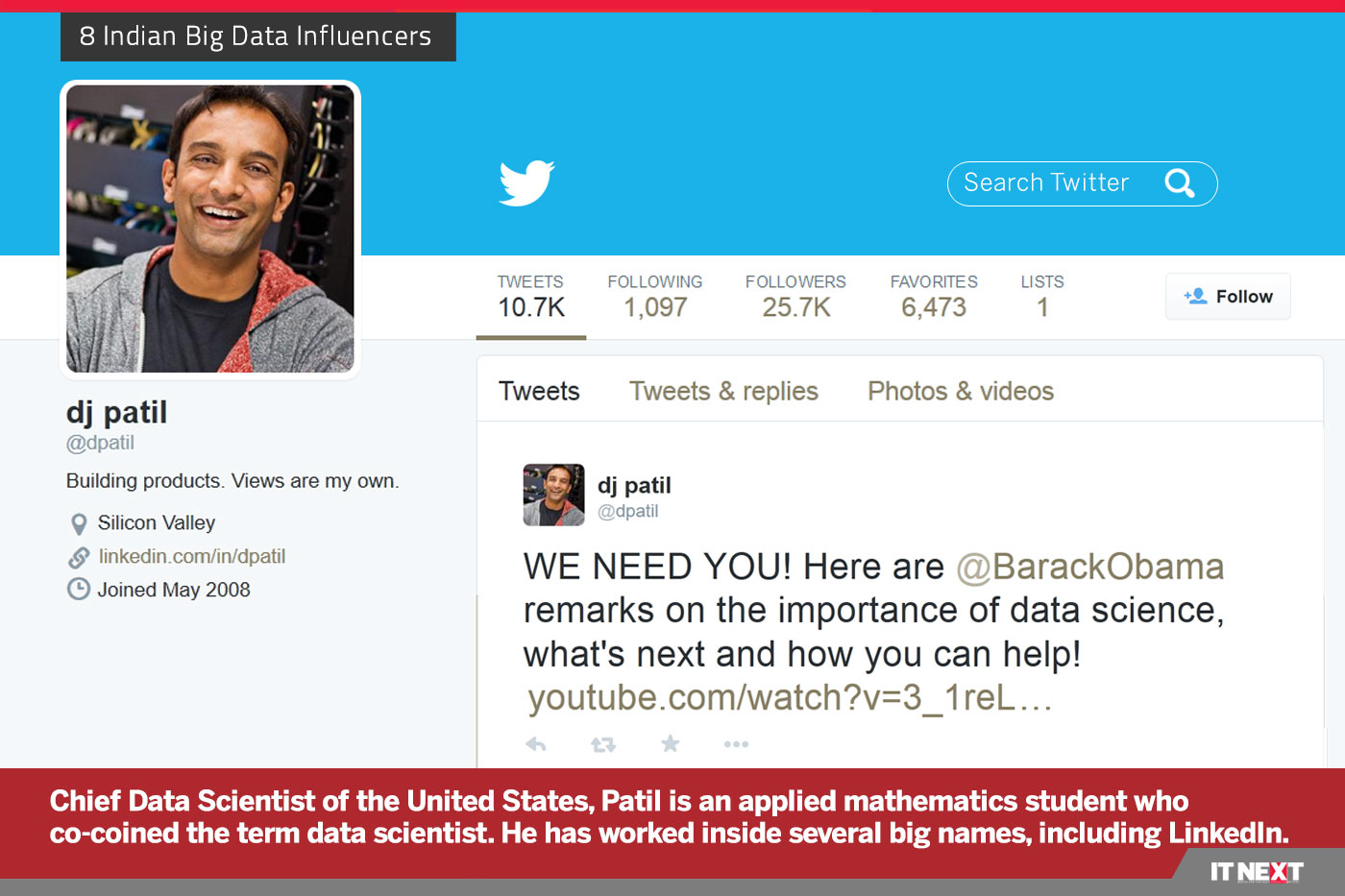 Patil is the 2014 Young Global Leader by the World Economic Forum and is the 'World's 7 Most Powerful Data Scientists' according to Forbes. His experience lies in working in ambiguity to solve complex problems.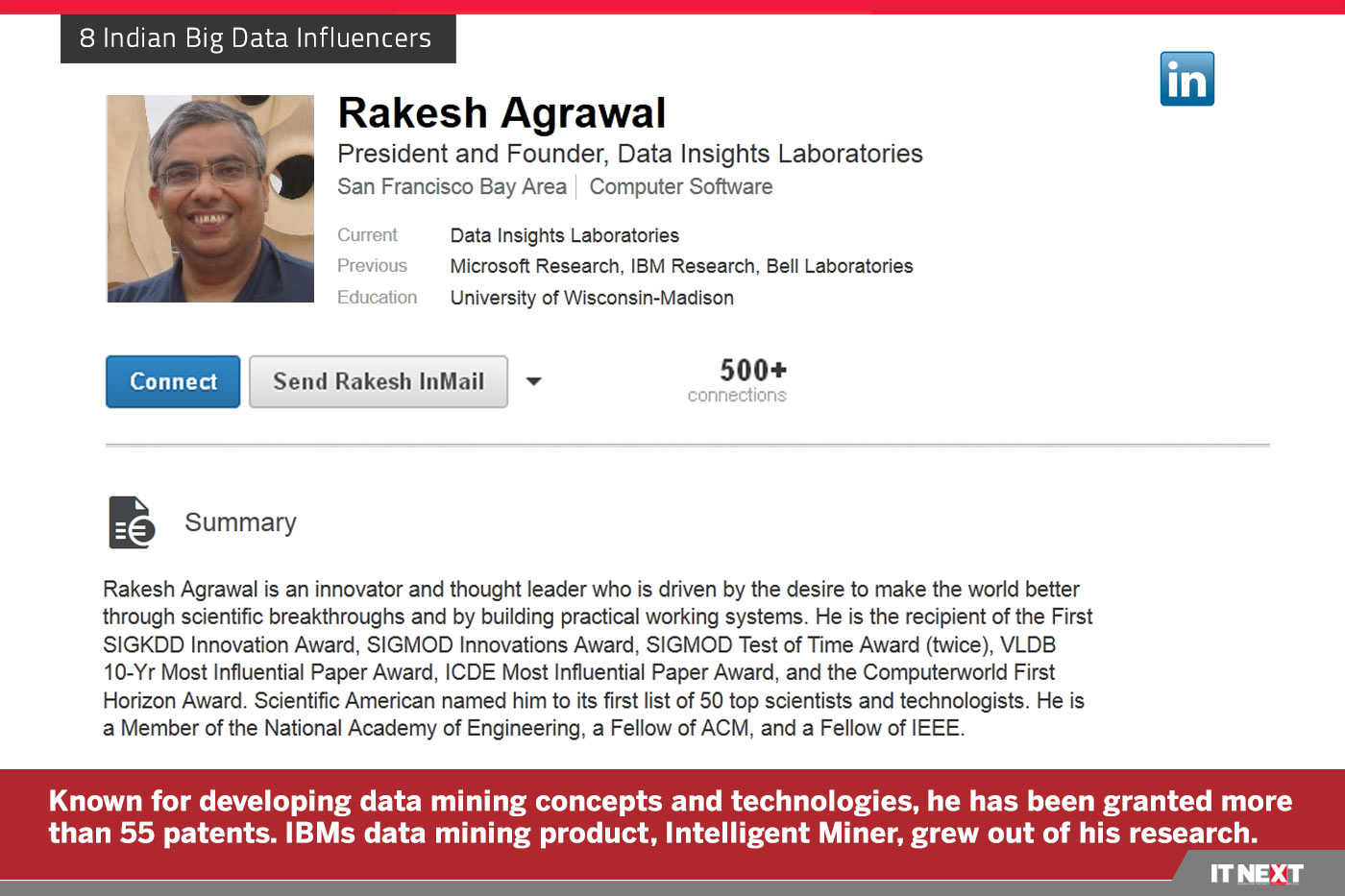 Rakesh is a veteran thought leader whose research has been incorporated into many commercial products, including DB2 Mining Extender, DB2 OLAP Server, WebSphere Commerce Server, and Bing Search engine.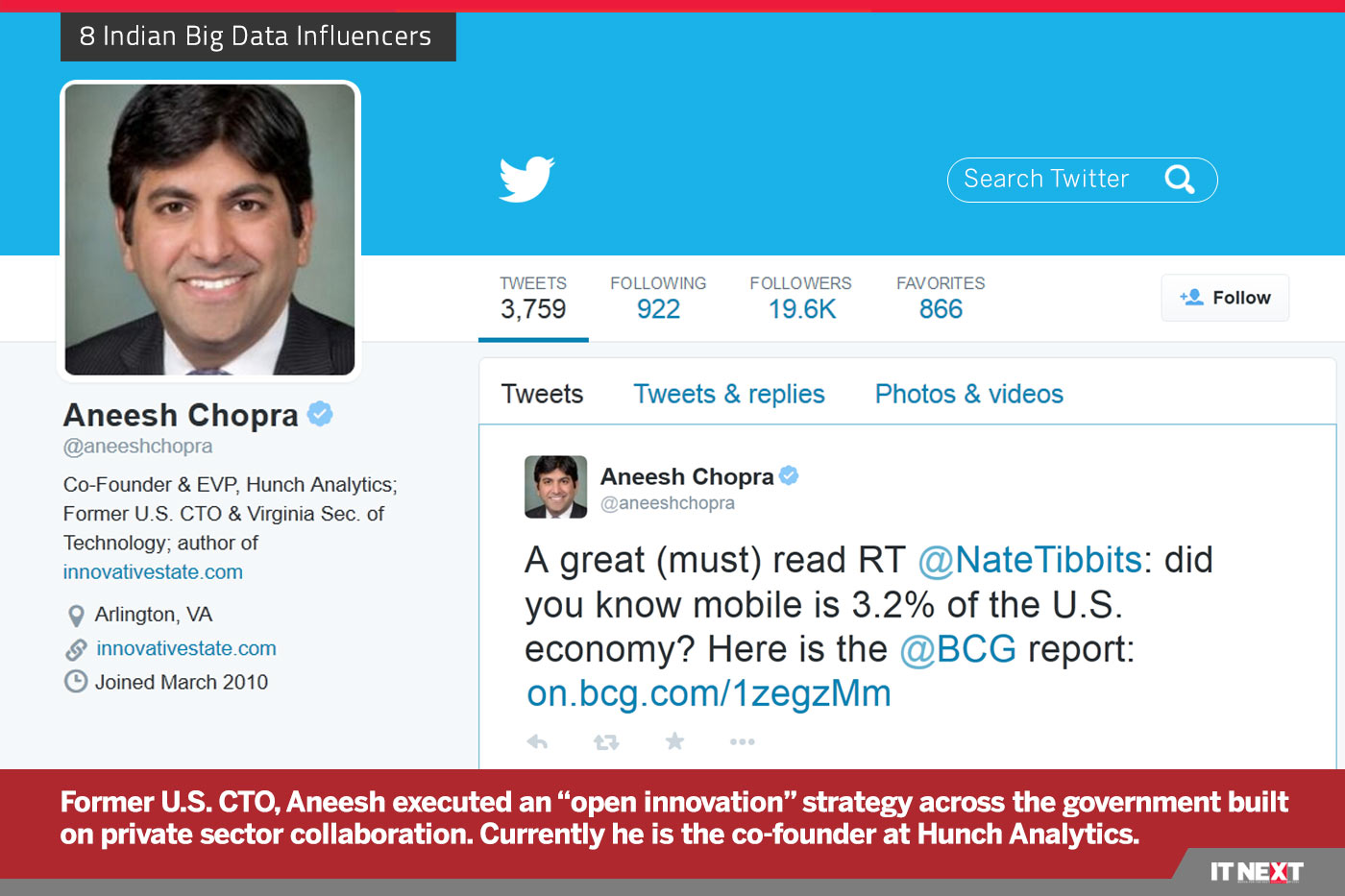 The former U.S. CTO' work include 'Veterans Talent', an Open Data Collaboration platform at Hunch Analytics which address the issues of veterans' unemployment and streamlining exchange of healthcare data.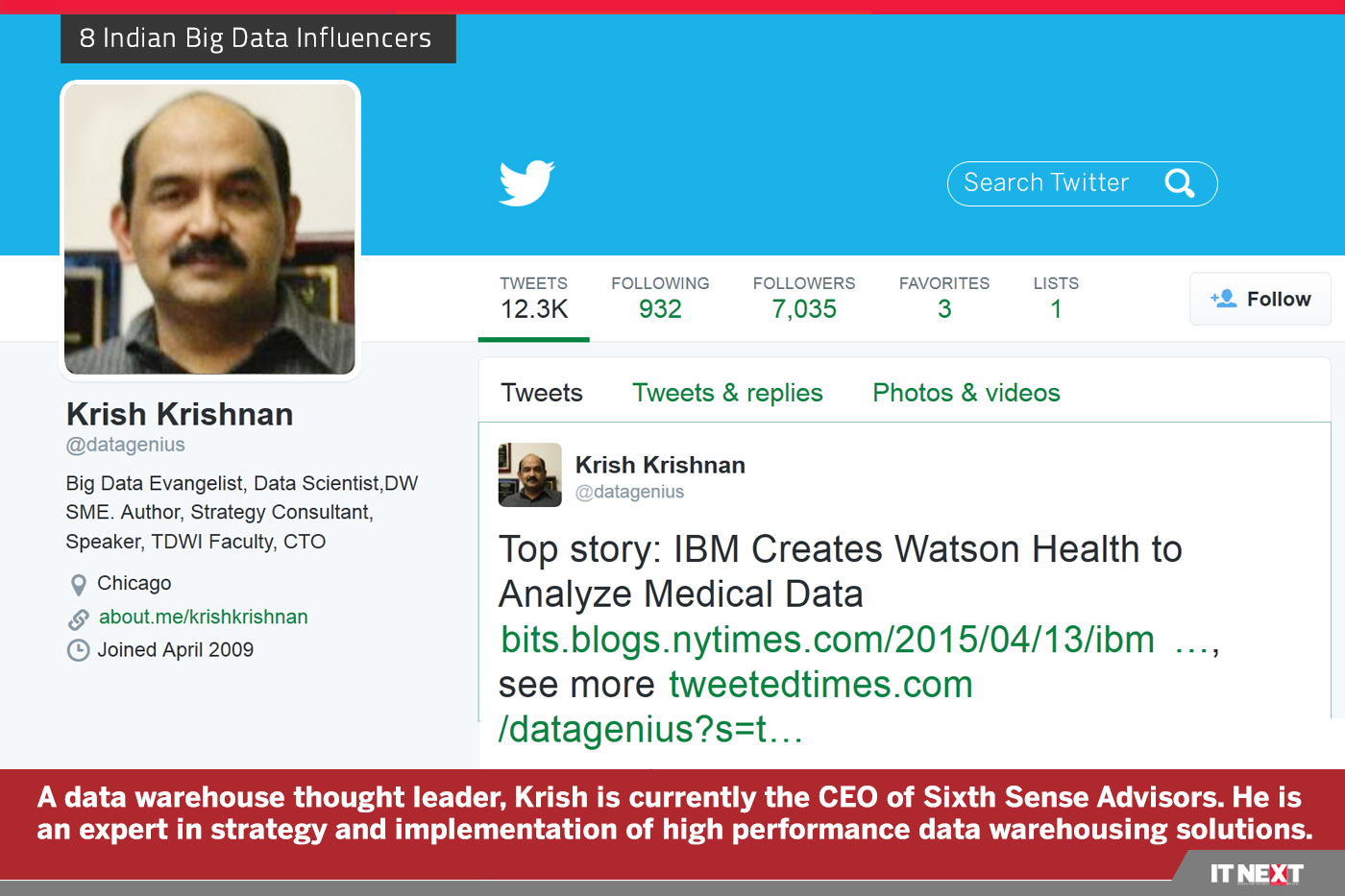 Founder CEO of a big data firm, Krish's expertise lies in strategy and architecture and implementation of data warehousing solutions. He has implemented data warehouse solutions that range from hundreds of gigabytes to multi-terabyte data volumes.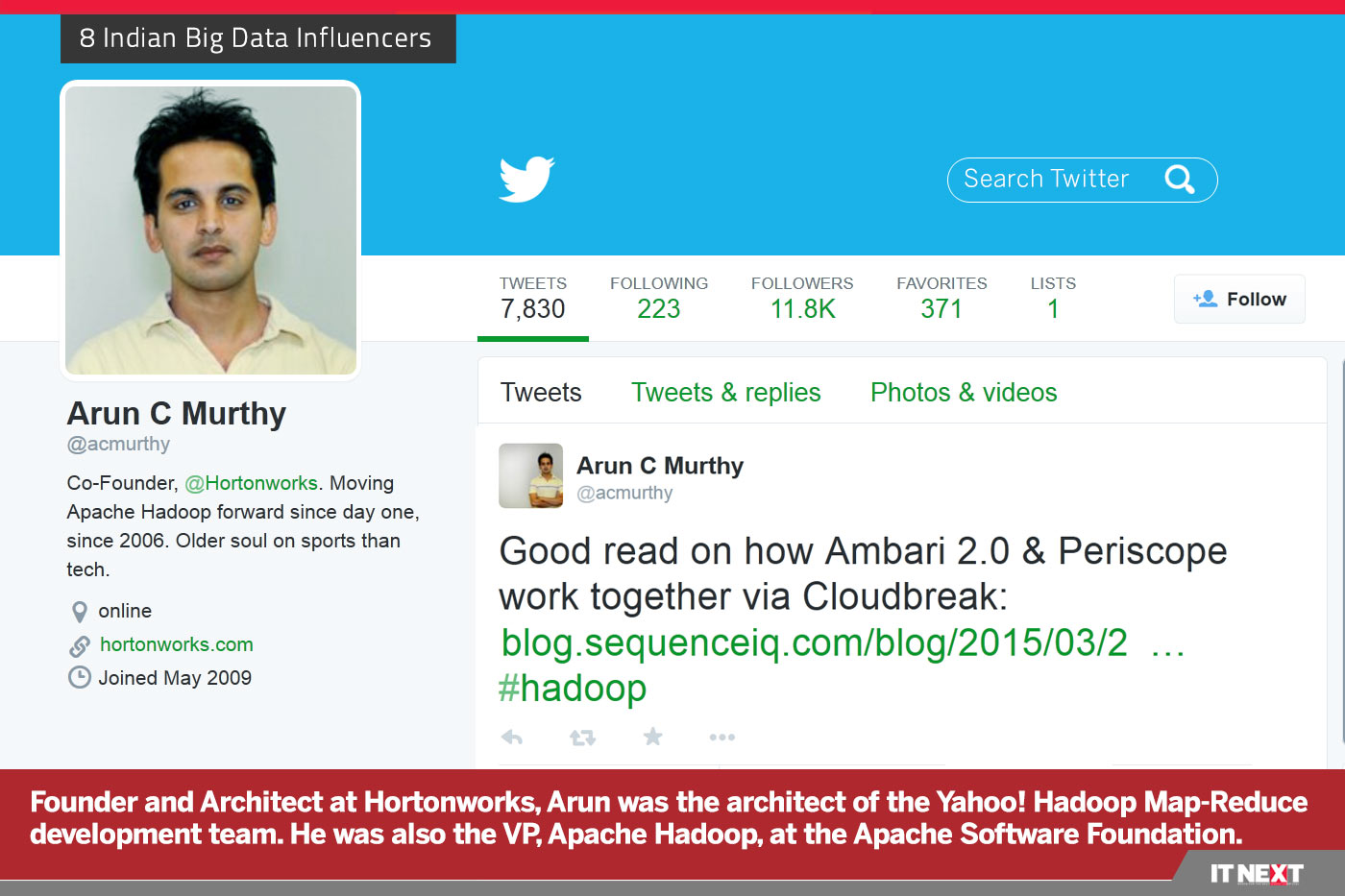 Founder and Architect at Hortonworks, Arun has contributed to several open-source projects -Apache Hadoop, PHP (APC), Apache Pig, etc. He jointly holds the world data-sorting records (2009) by using Hadoop Map-Reduce.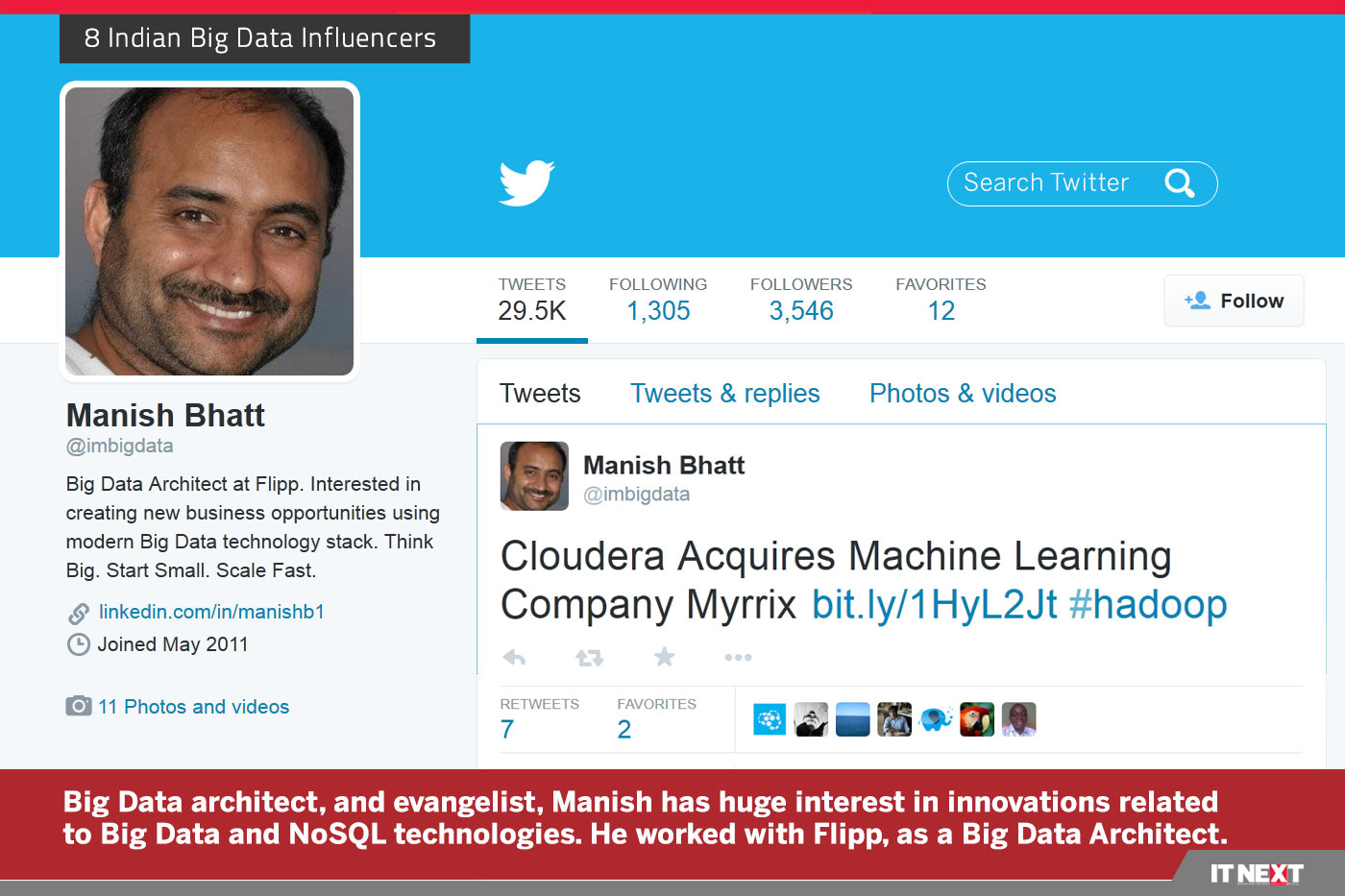 Bhatt is a Big Data Architect and Evangelist. He is a Java developer, UNIX expert and a team leader with in-depth knowledge of wide range of software tools and technologies.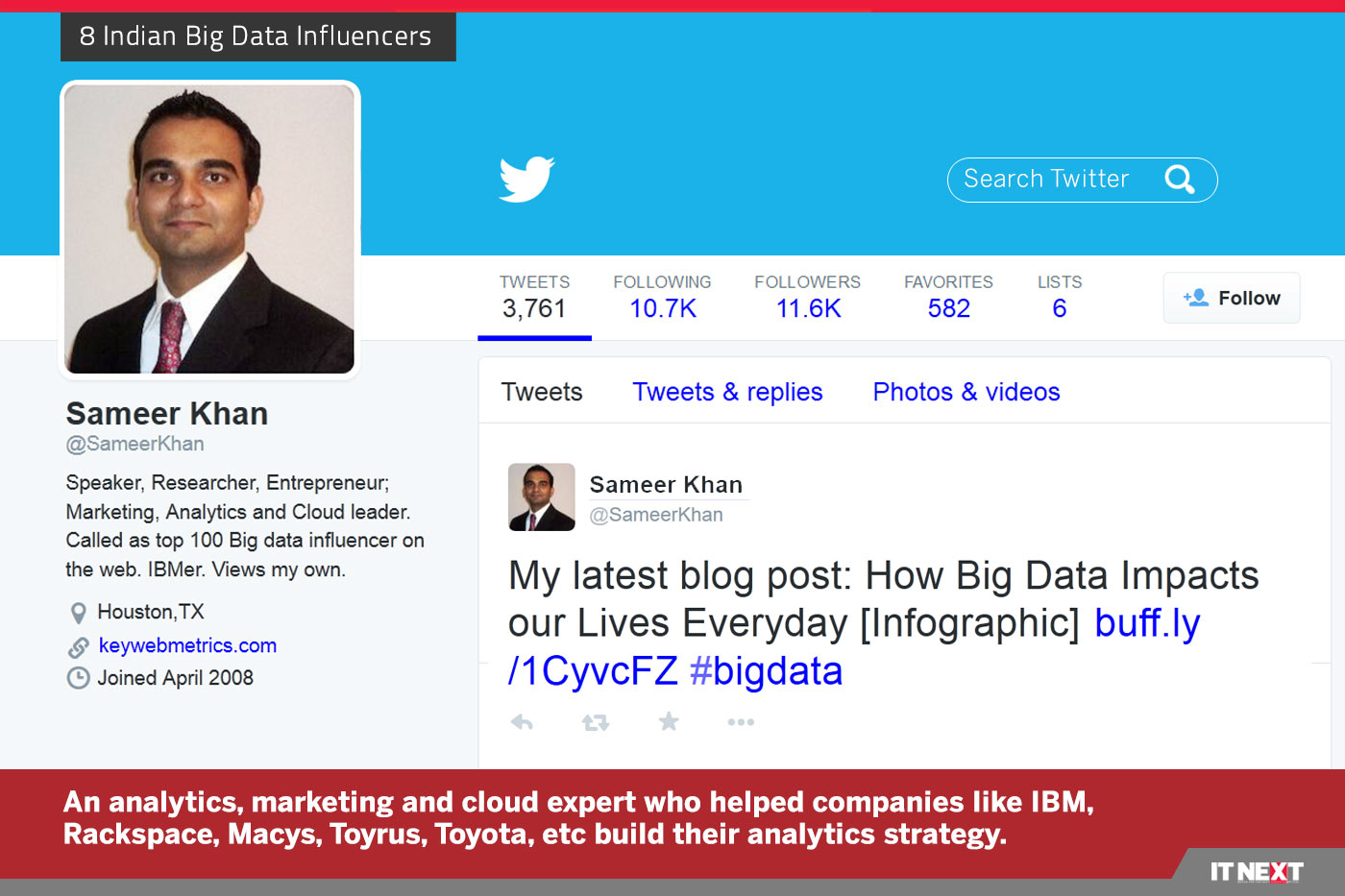 Khan is the co-founder of Ninja Marketing and 2ndsquare.com and have helped IBM, Rackspace, Macys, and other companies build their digital strategy. He leads customer analytics and digital optimization projects at IBM.