Apart from bridging the gap between regulations and changes in business environment, pragmatist regimes should ensure effective implementation and strict monitoring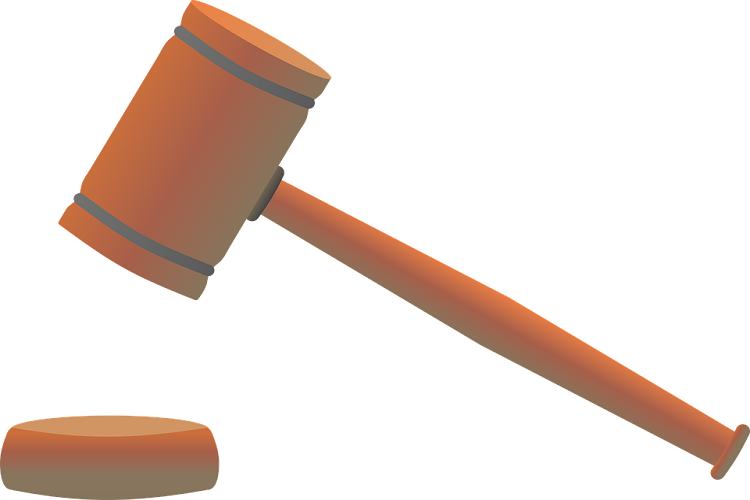 In today's regulatory environment, technological advancements are bringing in change at a rapid pace. Regulators and businesses are challenged to maintain a balance between fostering innovation, enforcing regulation, and addressing the unintended consequences of disruption. Technology and digital interventions, and easy access to low cost bandwidth, has been disrupting business models, as also how products and services are produced, delivered and consumed.
In such an evolving environment, it is imperative that regulations keep pace, ensuring appropriate balance between the needs of society, business and state. Historically, we have seen a time lag between emergence of new business models based on disruptive technologies and enactment of regulatory policies governing them.
If we look at it from a consumer perspective, the benefits of these disruptive technologies are very high, since they provide instant service and a high level of consumer satisfaction. However, over a period of time, due to various negative instances, the need to regulate these technology innovations is required for protecting consumer interests and safety.
We can think of these disruptions and need for regulation to keep pace in various categories.
A) Convergence of business models:
Technology has created a high level of business convergence and lines between traditional business definitions are either getting blurred or faded away. Telecom companies are now defining their business as technology communications rather than only telecom. Technology companies are now in the consumer travel and hospitality business.
As business models converge, regulators need to keep pace with defining regulations and policies towards these innovative models. Globally too, there are no unified or well-defined policies and regulations to these innovative service delivery models. The Industry is developing, or has developed, self-regulating policies for companies to follow.
Some of the examples include the significant increase of online media streaming and consumer viewing. The influx of smartphones and easy access to data has significantly increased the scale at which such online media is easily available. Currently, most of the online content is self-regulated and not covered by any national regulation.
The other example is in terms of policy governing the e-commerce industry. In the last 5 years, the boom in e-commerce has been significant, with some large global and Indian players leading the India market.
The e-commerce industry, which has a high future potential and aims to significantly grow to USD 200 billion by 2026, has led to the government releasing the draft National e-commerce policy in 2019. The government plans to issue this final policy in the near future.
Regulators need to also focus on introducing regulations for certain industry-specific e-commerce businesses, such as e-pharmacy, which can have a serious impact on public health and safety if left unregulated.
B) Social media, mobile apps/digital interface with consumers/general public:
Companies use social media sites, mobile apps and create various digital interfaces to reach out to the consumers/general public, gather significant amount of personal and consumer data. Such data invariably includes personal data of an individual, as also of his/her preferences. The growing use of internet-connected devices has created a vast digital footprint - a trend that is only set to accelerate.
Globally, and in India, various instances have been reported of data breaches of personal data, data being used for ulterior objectives, unauthorized transfer of data across jurisdictions, leakage of personal data, etc. Considering these issues, various countries have now started releasing new and/or updating existing policies and regulations to address these emerging risks on how consumer data is collected, stored, processed and used.
However, despite the amount of data generated, nearly 30% of nations have no data protections laws, and those that do, lack uniformity. It is important that regulators understand the risks associated with technology disruptions in a proactive manner and work with the industry and industry associations to define regulations which assist in protecting consumer/public interests.
C) Increasing focus on consumer experience and safety in case of traditional business:
The increasing focus on consumer experience and safety is driving regulators to focus on enhancing regulations with respect to these sectors. For example, if we take the education sector, there has been significant growth in private schools, play schools, etc. However, regulations pertaining to student safety require further evolution.
In case of the healthcare industry, the use of technology is increasing significantly and a significant amount of sensitive patient data is collected, stored, and analyzed. IoT technologies are being implemented and even surgeries are being done through robots. Considering these technological interventions, it is important for regulators to understand the risks associated with these technology advancements and introduce regulations which will protect public interests and safety.
Endnote
Protecting consumer and public safety and interests is one of the paramount objectives of regulators. Considering the rapid change in business models, they too, will need to evolve at a rapid pace and proactively anticipate risks which may impact consumer/public interest, and introduce appropriate regulations to protect them.
As of now, there seems to be some lag between evolution and maturity of regulations as compared to changes in the business environment. It may be noted that regulation alone will not solve issues, effective implementation and strict monitoring are required if we need to make regulations, polices and legislations effective.
The most important objective is protecting consumer interests and at the same time driving positive consumer experience. To that effect, corporates also have an important role to play. As they continue to innovate and evolve newer business models, they too need to consider the implications this might have in safeguarding the rights of citizens and society. They are, after all, the target consumers of the company's products and services and having a laissez faire approach to this aspect could impact the brand and reputation of the organization.
The author is Partner, Deloitte India