A traveler at heart and a challenger at work, Amit Kumbhat, Information Systems Manager, Park Hyatt Hyderabad, loves to learn and implement new technologies.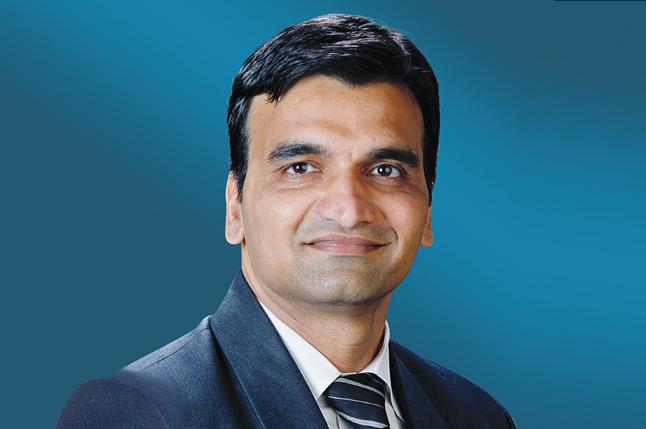 What drives Amit at his work is his urge to learn something new every day –be it a new technology, a challenging project or something else. The source of inspiration for him is his eagerness to do something new every day and the challenges to work with.
Why did he choose IT as a career?  He says, "I chose IT, looking at a promising future and everyday something new, challenging. Never feel I am doing an uninteresting task just to get the pay at the month end. My turning point was to move from an IT service/solution provider to hospitality Industry."
He believes IT is a field one enjoy and grows faster. For him, it is important to do thing with fun, coupled with the fact that loads of innovation happens every day, and he likes new challenges on continued basis. 
Current role
He takes care of all the IT related services that spans across preparation for IT budget, maintaining the high uptime for all the systems, adhering to IT Policies, PCI compliances and software licensing.
He realizes the field of IT is changing at a very fast pace and he ensures that the solutions and systems that are being deployed in his organisation are always up to date.
"We regularly keep updating our software with latest certified version, every year we allocate required funds for this during our financial year budget preparation", asserts Kumbhat. 
Innovations
At Park Hyatt, he has integrated the Guest Rooms TV with Opera Property Management Systems, now Guest can view folio on TV itself and also message can be delivered on TV by Opera, now guest can verify folio in the room itself save the time at check out.
He says, "We have implemented BEO (Banquet Event Order) communication to concerned department through Microsoft SharePoint, BEO link via email send to all the users and same can be opened on Systems as well on any IOS based and Android Based Mobile Device so employee can see the BEO anywhere."
He and his team has also created the Network checklist which provides help in monitoring the health of Network equipment's. High Speed Wi-Fi Internet in hotel BMWs. 
Vision
He keeps his eyes and ears open with respect to new technologies available in the market. Subscription to IT publications definitely helps him. For him, other ways of keeping abreast with the industry are reading various case studies, and becoming interactive with industry peers and technology advisors.
In the field of IT, he is highly inspired by the work of Google Founders- Larry Page and Sergey Brin.
When not wired, he loves Sports, Music and trips to Hill Stations. One fond dream that still remains unfulfilled is a world tour.