Most CIOs believe in clear communication, empowering teams and encouraging IT managers to pursue projects of their interest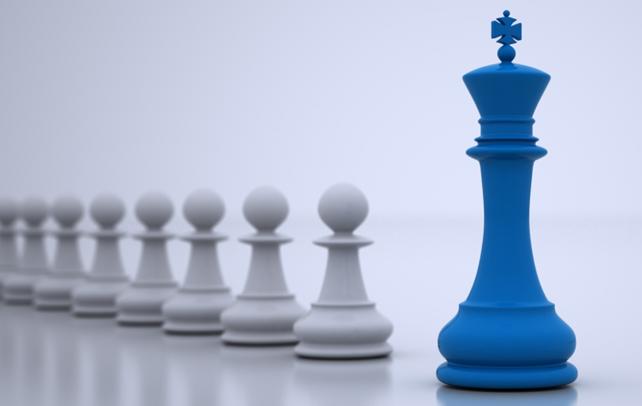 Each CIO comes with his own way of handling his team, some of them believe it's all about empowering the team that consists of senior IT managers; a section of them think that coaching and mentoring activities take the team a long way; yet there are others who consider that having a business mind helps them in getting equipped to sit at the corporate table.
Some CIOs follow their instincts, look for ideas and it's the same thought process that flow down. Encouraging innovation and doing what they love to do are two traits of leadership – that have helped CIOs connect better with their teams.
Clynton Almeida, CIO, Redington India, believes that the first objective for the CIO is that every team member is independent to the maximum extent possible.
Almeida believes in grooming them to be leaders themselves in their sphere of activities. Even a person in a Single member team can demonstrate leadership attitudes and capabilities.
Clear communication
Some CIOs believe that once the direction is clearly communicated to the team, it is better to delegate the decision making to people who actually know the details of what is to be done – and in case they have an issue, they do come back. Otherwise, the periodic formal and informal reviews help them in analysing if any person or project needs special attention – and then he or she is provided inputs accordingly.
Vijay Sethi, CIO, HeroMotoCorp says, "My style is empowerment, delegation and participative. I give lot of focus on Team development by coaching, mentoring and guiding – and then giving them freedom to operate (of course with agreed deliverables and timelines and some basic operating guidelines)."
For TG Dhandapani, CIO, TVS Motors, style of leadership is contextual. For meeting operational goals or project implementation, he tries to be transformational.
He says, "High level of motivation is required when team productivity and efficiency have to be achieved. This is done through high level of communication and transparency. It is generally participative leadership."
Dhandapani gives enough room for his colleagues, and value the input of team members and peers, but the responsibility of making the final decision rests with him.
"In terms of outcome, ownership rest with the team when the outcome is positive. In case of any negative outcome, I take the total responsibility," clarifies Dhandapani.
Think differently
Almeida encourages his team to think differently, give them the necessary independence to take decisions and think strategically.
He says, "I prefer having a personal rapport with my colleagues rather than being too tight and closed. I prefer developing a feeling of responsibility, cooperation and oneness among the team. rather than leading with fear. I encourage my team to think outside the box, to take calculated risks and explore possibilities. I also ensure and develop second line backup across all profiles within my team."
While planning, Sethi involves all the key members of his team, so that their buy in is there right upfront, and any issues or reservations that any one may have are taken care so that there is no issue after that.
Setting goals and objectives
Apart from setting goals and objectives and deliverables, Sethi focuses a lot on their formal and informal training and team bonding. Each member also gets 'special projects,' which have nothing to do with their regular activities.
He says, "This helps me in getting some real good ideas and some good projects. We have implemented many of them."
"For my team, I have put in clear cut formally documented decision matrix (along with SLAs in terms of time frame, within which they have to take a decision otherwise it gets escalated) for my team –  enabling faster decision making , ensuring accountability and removing any ambiguity or un-necessary escalation to me," adds Sethi.
Different perspectives
From team member's perspective, setting clear goals helps the IT managers become a better professional –  as then they take ownership and deliver better results. From company perspective, this ensures time lag between initiatives being planned and reaping the benefits is minimal.
Sethi asserts, "From my personal perspective, this ensures that I do not spend any great time in operational activities or decisions and can focus on strategic discussions."
Sethi has gone to the extent – that even things that may need his physical signatures or approvals such as purchase orders or invoice payments above a certain limit are all digitised, and no physical paper moves. This eliminates all possible reasons for delays.