Certifications give ITDMs a way to get equipped in new technologies and fill in the gaps in their resumes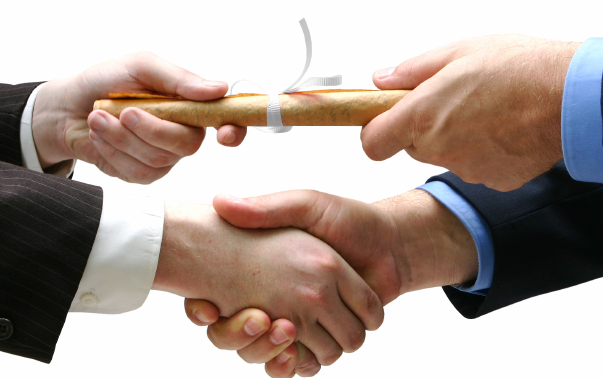 In today's aggressive IT job market, ITDMs need to have the right certification that can help them climb the ladder and push their resumes to the top of the stack – or forward the same when a scope of promotion or a good jump to a new job arises.
Certifications play a vital role in any IT Manager's career. Those also help giving employers some sign that the IT manager takes his or her job seriously, and is keen on gaining more authority on any particular technology. The fundamental career goal for an IT manager is to stay abreast of the rapidly changing IT environment, and catering to the constant demand from business to stay relevant.
Today, for a senior IT Manager, 'cloud' is the buzzword on the tip of tongue. Microsoft has started private cloud certification, which is popular and pretty much in demand in the IT community.
Certifications give ITDMs a way to get equipped in new technologies, fill in the gaps that lie in their resumes. The best people in the IT business are the ones who are passionate about learning and that is a key to be successful.
Key Certifications To Help IT managers Climb The Ladder
Following are the IT certifications that provide more weightage to the individual, and help in yielding better results for the growth of the organisation too.
CISA – Certified Information Security Audit
CISA is an important certification catering to the growing demand for security audit professionals. Companies demand IS audit professionals who are equipped to assist them in identifying vital issues, and modify practices to support trust in and extract value from information systems. As an IT Manager, an individual must know how to manage and adapt technology in the organisation or in the enterprise or in the industry.
CISA's impartation of skills in an IT manager helps him/her in building the road for success in the field.
Demands for IT Security specialists, is on the higher side. CISA certification is accepted worldwide mainly for IS Audit and Security. With this, any IT Administration Manager can manage vulnerabilities and ensure compliance and security standards.
PMP – Project Management Professional
Completing PMP certification helps in gaining visibility with the employers – that the IT manager has the necessary skills and resources to get the project done end-to-end, and that too within the given time and budget. US-based Certified PMP professionals can take advantage that they are having sound knowledge on Project Management and Principles. Any individual can grow from IT Manager to a Project Manager. Project managers are in high demand, and earn good money. It is globally certified. In most of the US based companies, for all IT related projects, standards are maintained using PMI principles.
          
PRINCE2 – Projects In Controlled Environments
Standardisation in PRINCE2 certification takes the IT manager a long way. This is the biggest benefit. IT managers on the project have a common approach to the work. Prince2 helps them in getting a good grasp on standardisation.
ITIL – For IT Services
    
ITIL certification can enhance the competitive edge of IT managers. Any ITIL-certified professional can create a dialogue with other ITIL professionals. They also can have a network with more elite group of professionals across a variety of IT disciplines. By completing certification in an ITIL discipline, professionals gain a systematic and professionally valued approach to best practice methodology.
Managers with ITIL knowledge and education can measure the IT service performance, and improve the overall efficiency and productivity, response time, communication within the organisation and with valuable customers.
IT Managers' Take On Certifications
Ashish Khanna, AVP-IT, EIH, says, "I feel,for hands on IT managers; having done a certification from Microsoft, Cisco, VMware certainly helps them understand and grasp the know-how of the product functionality on the process side. They must get exposed to PMP for project management and ITIL, COBIT to strengthen their understanding of process driven IT. These are basic certifications and beyond these they can opt for particular streams as per their role. For example, people in IT security must look at doing CISA, ISMS etc."
ITDMs need to get certified in their respective field of interest. Like in Networking, they may take certification in CCNA, CCNP, CCSP and CCIE. For business understanding they may do SAP and Oracle certifications.
Khanna completed all basic certifications. Apart from those, he has also completed lot of business courses, which help him understand real business issues and support business in a better way.
Ramesh Bhashyam, AGM-IT, Madras Auto Service, TVS, seconds the view. He says, "Professional certification or qualification is a recognition for an individual, and any IT manager can earn that credential for himself / herself with a high level of skill or expertise in the respective area. Certifications can play a vital role in the industry, and often those are regulated by a professional organisation. Obtaining a certificate can have dual benefits, both for employees and employers."
Ramesh has been certified as PRINCE2 Registered Practitioner on Project Management MSP Foundation.
"The benefits that I achieved are core understanding of methodology – principles and procedures, providing framework for the entire project, and of course standardisation. says Bhashyam
Paresh Goswami believes every IT manager should have ITIL and PMP certificate for successfully managing their IT operation and projects.
Goswami had pursued CCNA and CCNP certifications in networking field, which helped him build his initial career in IT Networking field.
"I have been certified in PMP, which is very useful to implement lots of IT Infrastructure Projects through proper planning and execution. I have also attended a ITIL training, which is very useful in my day to day IT operation management," says Goswami.