'IT-as-a-Service' will see IT departments become a better internal service provider to LoBs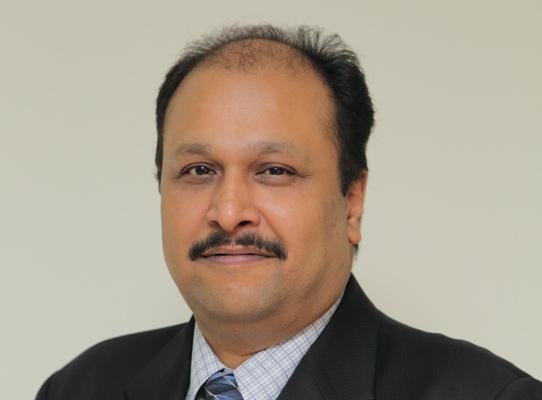 Cloud computing is driving a significant part of Oracle's product development plans – from enterprise applications to middleware, databases, servers and storage devices, as well as cloud management systems.
Oracle's overall roadmap is to provide the industry's most complete, open and integrated set of products from applications to disk. For cloud computing, Oracle's strategy is to:
Ensure that cloud computing is fully of enterprise grade – Oracle provides enterprise grade technology for high performance, reliability, scalability, availability, security and portability/interoperability (based on standards). Enterprises demand these characteristics before moving important workloads to a public or private cloud.
Support both public and private clouds to give customer choice – Organisations are adopting different deployment models for cloud computing for different applications at different rates of speed. Oracle supports public clouds as well as on premise private clouds.
Deliver most complete PaaS and IaaS product offerings – Oracle provides the most complete portfolio of software and hardware products to enable organisations to build, deploy and manage public and private PaaS and IaaS. A key element of Oracle's strategy is to offer the Oracle PaaS Platform.
Deliver the most comprehensive SaaS offering – Oracle offers a very broad portfolio of horizontal and industry cloud applications covering CRM, Social, HCM, ERP and EPM BI products on the cloud.
Yatin Kantak, Vice President, Applications & Geo Expansion, Oracle India, says, "Oracle today hosts and manages comprehensive cloud, powering a combination of public and private clouds on behalf of thousands of Oracle customers and more than 5 million users. Oracle generates about $1 billion annual revenue from web-based software solutions, and more than 25 million users rely on Oracle Cloud every day."
Kantak asserts, "Oracle remains poised in the position to address needs for extreme performance and mission-critical computing, so that companies can reap the maximum ROI out of their IT investments. We remain committed to customers at different stages of IT adoption. We believe that enterprises will evolve their current IT infrastructure (from standalone, consolidated and optimised) to become more 'cloud-like' and consume 'IT-as-a-Service' more effectively. "
Most of the ecommerce companies in India are Oracle Cloud customers. Some of the best and largest customers in the professional services, financial services, and manufacturing, telecom and healthcare industries are using Oracle's cloud offerings today.
Core HCM, talent management, recruiting, marketing, sales, social sentiment monitoring and engagement, and customer service are the areas, which are seeing the greatest cloud adoption – and Oracle is banking on these applications and core areas to drive its cloud business for the next few years.
"'IT-as-a-Service' will see IT departments become a better internal service provider to the lines of business, business units and departments. IT will become more agile and responsive to business needs, give higher service quality in terms of latency and availability, offer lower costs and maintain higher IT resource utilisation," adds Kantak.