Oracle Exalogic helped Reliance Commercial Finance in speeding up loan transaction processes, increasing productivity of employees and enhancing competitiveness.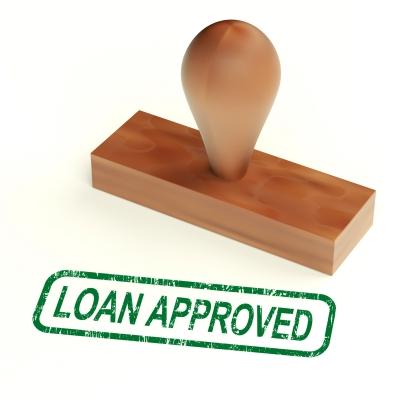 Reliance Commercial Finance was using Oracle Exadata Database Machine for its core lending application, and Microsoft servers with SQL server databases for its loan verification system.
They have more than 2,000 users – including up to 500 concurrent users – accessing the company's core applications every day. But the challenge was in getting the legacy IT infrastructure to process 6000 daily transactions. This got even more challenging during the peak periods.
The solution was 'move to cloud'. The finance company moved to Oracle Exalogic Elastic Cloud and Oracle WebLogic suite for its core applications. Not only did it guarantee better performance, availability and scalability, but also it ensured seamless integration with Oracle Exadata Database Machine.
Also, one more challenge was to accelerate the new application deployment and simplify system manageability to improve time-to-market and increase competitive edge
Implementation
The team implemented Oracle Exalogic and Oracle WebLogic Suite in three months. The in-house IT team of the organisation worked in tandem with Oracle Advanced Customer Support Services to ensure a seamless migration from Microsoft Windows to Oracle Linux.
Oracle also provided user training as well as ongoing technical support to ensure the project doesn't exceed the budget and smooth implementation.
These implementations resulted in speedier loan transaction – raised by 30 per cent. Also, the in-house IT team's productivity went up by 70 per cent. Moreover, the company improved its competitiveness by accelerating the customer loan approval process by three times and slashing new application deployments from eight weeks to one day, thereby increasing customer satisfaction.
By consolidating nine servers onto the Oracle Exalogic platform and seamlessly integrating the system with Oracle Exadata, it optimised transaction throughput for its core applications and accelerated overall batch processing for loan transactions by up to 30 per cent, thanks to the extreme performance and secure InfiniBand networking technology.
"Our IT staff gained an integrated view of the entire core applications' life cycle, and the team can now easily manage the system without additional training. We increased IT staff productivity by 70 per cent, allowing more time to focus on strategic projects," said Shashi Ravulapaty, Senior Vice President and CTO, Reliance Commercial Finance.
Business Benefits
Loan transaction speed up by 30 per cent: It was a mandate to accelerate the loan transaction, which in turn resulted in annual growth. The IT team had to ensure it for its core applications to sustain increased transaction and concurrent users during peak periods.
.
Cost cutting
The company cut operating costs by reducing energy consumption and data-centre space requirements. It also avoided additional costs for operating systems by running Linux on Oracle Exalogic.
"With the scalable infrastructure and ease of manageability provided by Oracle Exalogic and Oracle WebLogic Suite, we can go to market immediately and increase our competitive edge. It also enabled seamless integration with Oracle Exadata, so it was an obvious choice to ensure business continuity," Ravulapaty said.
Facing the competition
With the steep competition among the loan providers in India, Reliance has to rapidly innovate to help businesses to stay ahead of its competition. The IT team has to act as business enabler here. The need was to rapidly deploy new applications for loan products and services and enable faster time-to-market.
Previously, Reliance Commercial Finance used to wait for more than eight weeks to get the server received and installed. With Oracle Exalogic, it automated application deployments by enabling users to provision applications in just a few clicks, and deploy new applications in less than a day without the need for IT team's assistance. The loan services can be marketed fast to the customers, beating the competition.