Kiran Belsekar, AVP-IT, Sony Entertainment Television, has come a long way to master the technology -his journey has been multihued and still splashing more colours to his career canvas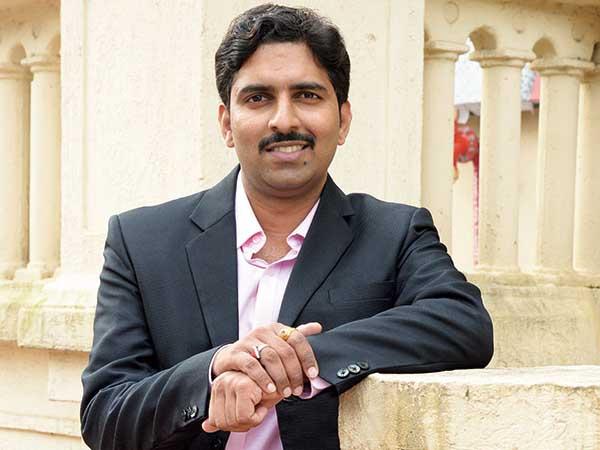 Technology is just not a career for Kiran, he is passionate about it. That's what brought Kiran take the diversion of his career towards IT from his commerce background. His first step to IT was at a computer institute where he first trained himself in computer applications and networking and later was absorbed as a trainer.
First steps to IT
His first corporate job was at Micro Clinic where he worked as a Manager (service). It was no looking back since then. He then joined Siemens Information Systems as service desk lead, followed by a successful stint at Future Group as Senior Manager-IT, Reliance Life Insurance as Regional Manager –IT, IndiaFirst Life Insurance (Joint Venture of Bank of Baroda, Andhra Bank and Legal & General) as Chief Manager – IT & Information Security Officer and now, AVP-IT & Information Security at Sony Entertainment Television (SET). It's Hop, Skip and Jump story for Kiran. At every step of this career, he grew to the next level.
Responsbilities
At SET, he is responsible for:
Management of IT Operations covering Data Center Operations, Network Operations, Incident Management, Systems Availability & Performance Management
Conduct security reviews on information security
Implementation Mobile Device Management (MDM) for BYOD
Implementation of Network Access Control (NAC) within network
Implementation Endpoint Encryption and Data Leakage Prevention (DLP) within the organisation
Belsekar says, "Coming from a non-tech background wasn't much of a difference to me as I was passionate about IT and I think Passion is all that counts, coupled with hard work. Before I completed my graduation, I was professionally trained in computers so I was in the loop of technological trends which were emerging then. Once I got into corporate life, I understood that it was more of demand management, business acumen and right decisions."
Challenges

Kiran loves to face challenges and resolve them. One of biggest challenges he faced is the change management. During his days in the Future Group, he was involved in the migration from Legacy Systems to Enterprise Resource Planning (ERP). The challenge was more of a culture issue, a people issue than a technological issue.
He recollects, "People were very reluctant to embrace the change. Getting them to believe that looking at the future is the only way and how the migration could help in keeping face with the booming sector like Retail where Future Group was always a leader was definitely a challenge. People Management is a big challenge which we often don't talk while our focus is mostly on technology."
Convincing business leaders and users have always been an area that ITDMs like Kiran Belsekar keep facing whenever a new technology, a new strategy is placed on the corporate table for approvals.
Kiran had to reach out to the different constituencies of the technology implementation, be it store people, top management or user groups – with the right pitch points and the benefits.
Love for Cricket and Travel
Apart from IT if he is passionate about anything, it's cricket.
One fond dream that remains unfulfilled for Kiran is a world tour with his wife (He signs off with a smile.)