With IBM-Lenovo Sale Deal, customers are keeping options open in x86 server space as the changing landscape will need to address their concerns over vendors' roadmap around pricing, innovations and support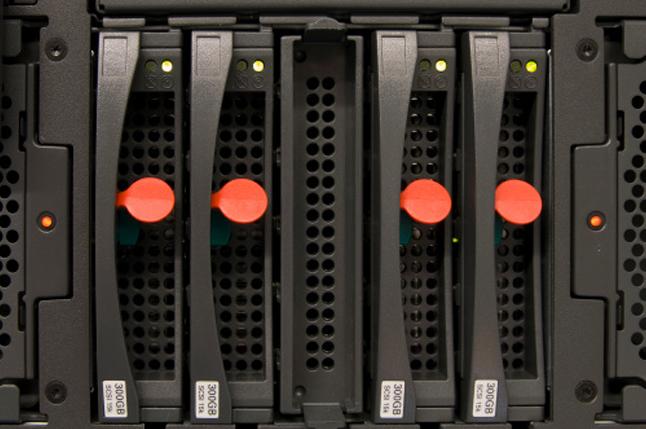 Get away from the box, fly on cloud. That's what IBM did last month as the big blue sold its x86 server unit to Lenovo in a deal worth $2.3 billion in its definitive agreement which includes System x, BladeCenter and Flex System blade servers and switches, x86-based Flex integrated systems, NeXtScale and iDataPlex servers and associated software, networking and maintenance operations. 
Two billion of which will be reportedly paid in cash and the balance in Lenovo stock.
IBM has retained its System z mainframes, Power Systems, Storage Systems, Power-based Flex servers, and PureApplication and PureData appliances which implies that IBM will retain higher value solutions that are based on intellectual property powered by x86 processors. It will have a sourcing relationship with Lenovo for such packaged x86 systems. It's the second time where close ties between the two has had after the sale deal on desktop, laptops business in 2005.
The TP way
For some customers, the best way to get into IBM gambit was to go through x86 portfolio and then increase the investments in other services of IBM. Drawing a parallel scenario when Lenovo bought IBM's PC, Thinkpad business, many customers who were the then existing customers of Thinkpad did not move to Lenovo which implies that this sale deal might bring in same implications.
IBM Continues to Support
The big blue will continue to develop and evolve its Windows and Linux software portfolio for the x 86 platforms. 
Siddhesh Naik, Country Manager -Sys x, Systems & Technology Group, IBM India/SA says, "When the deal closes, we will be assigning client contracts along with their terms and conditions to Lenovo. Under the agreement, certain System x maintenance contracts will be transferred to Lenovo."
Both the companies have to work closely on the specific requirements of each client. IBM has agreed to continue to provide maintenance services to all Lenovo x86 customers after the close of the transaction under a five-year maintenance services agreement. Clients will continue to place service calls in the same way they do today and can expect to receive the same high level of service and coverage that they currently receive.
IBM's server business has waned over the past year. A recent Gartner report estimated that the firm in Q32013 sold a total of 185,634 x86 servers, making it the No. 3 server vendor. However, that is down 29.8 per cent over the 264,524 x86 servers it sold in Q32012. It earned $2.8 billion in Q32013 from its server business, down 18.9 per cent from $3.5 billion, a year ago.
Will Lenovo be able to gain or it's just an aggressive bet?
Customers' Take
Hilal Khan, Head- Corporate IT, Honda Motor India, is not much worried about support and services- -he asserts that x86 is a primary level of servers and it shouldn't affect much. He says, "Lenovo will get a lot of legacy from IBM which should put the concerns to rest. But Lenovo has to gain confidence; customer experience will determine customer retention, through their roadmap in R&D and innovations around x86 platforms. If they live up to expectations, we will continue to be with them." 
A senior ITDM of a large telco and a big client of IBM, speaking on condition of anonymity, said, "With Lenovo taking over, it's assumed they have the prototype.Lenovo has to put in extra efforts to generate new-age cutting edge processors. Lenovo must invest much in developments because IBM has not invested much over the past 3-4 quarters because of the plans to sell it off. This might put Lenovo on the back foot."