Omni-channel retailing and mobile-first focus are amongst the leading trends being practiced by Indian e-commerce players.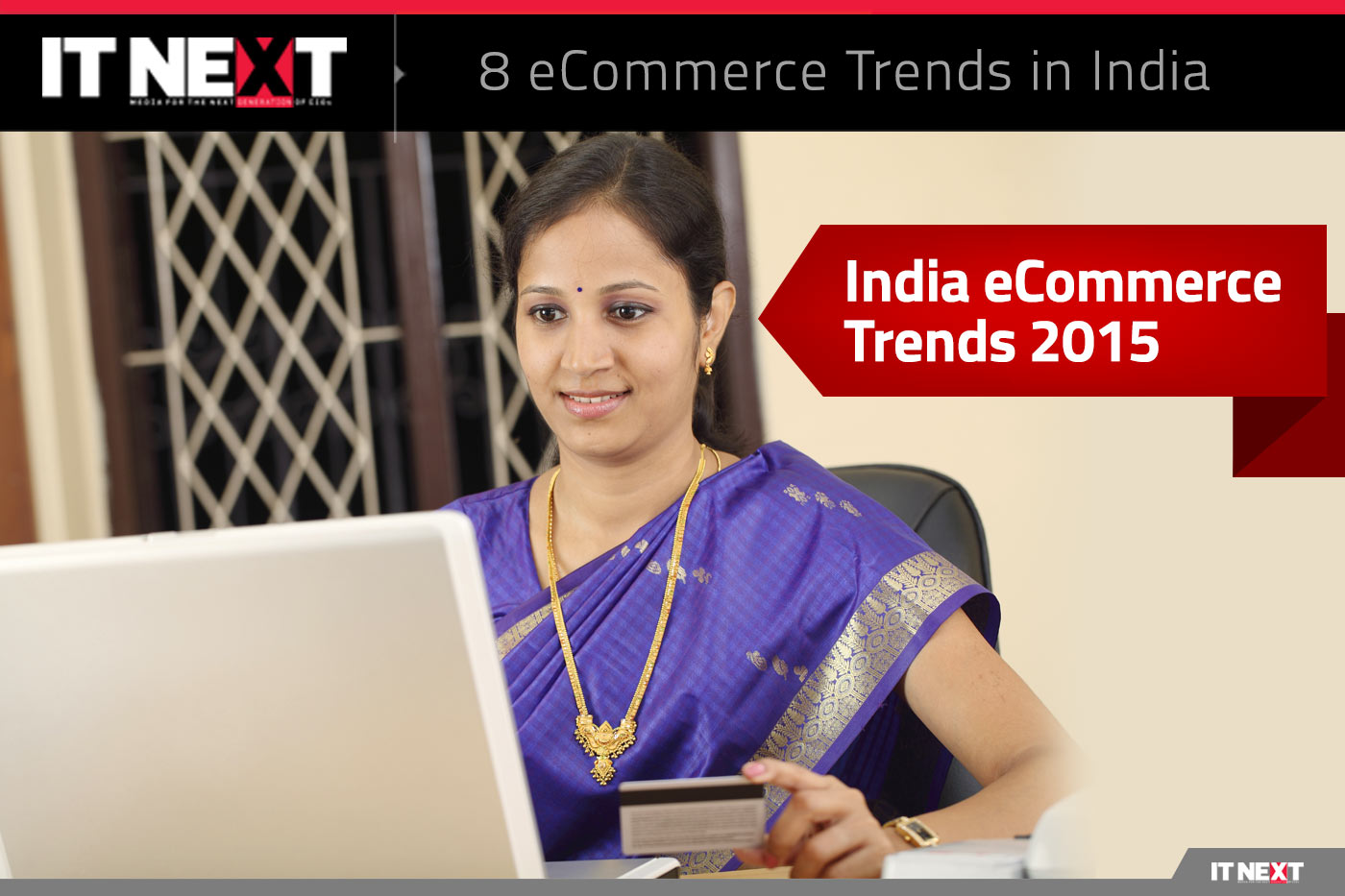 Online shopping has seen a never-before height in 2014 with many developments. App-first to multi-channel retailing to new delivery methods to managing customer experience to predicting customers' choices, the ecommerce business enters into the next level.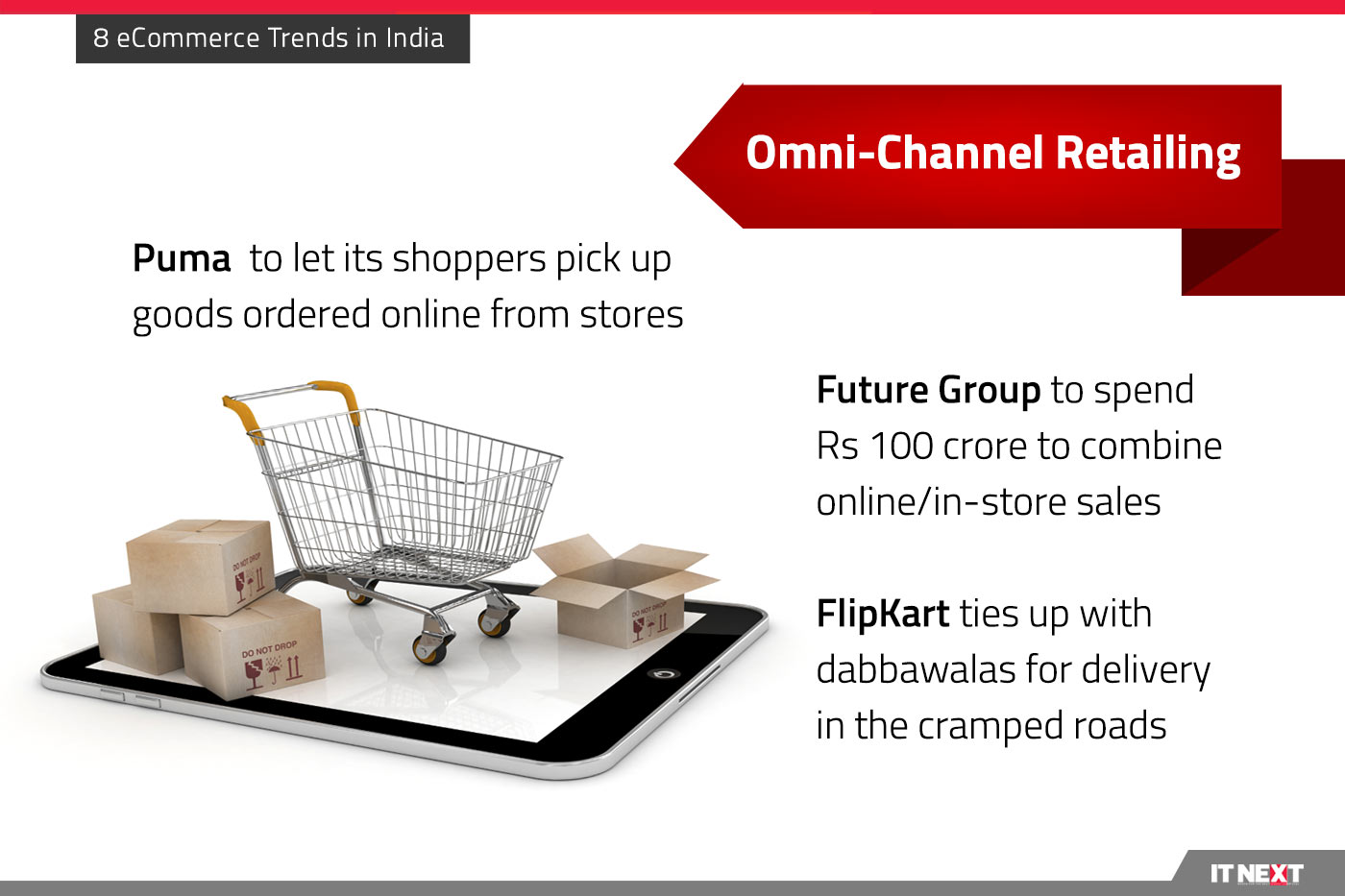 Integrating all channels is the key for a retailer to ensure a good customer experience and is the way forward. Future Group and Puma up their investments on multi-channel retailing to be able to optimize their customer outreach.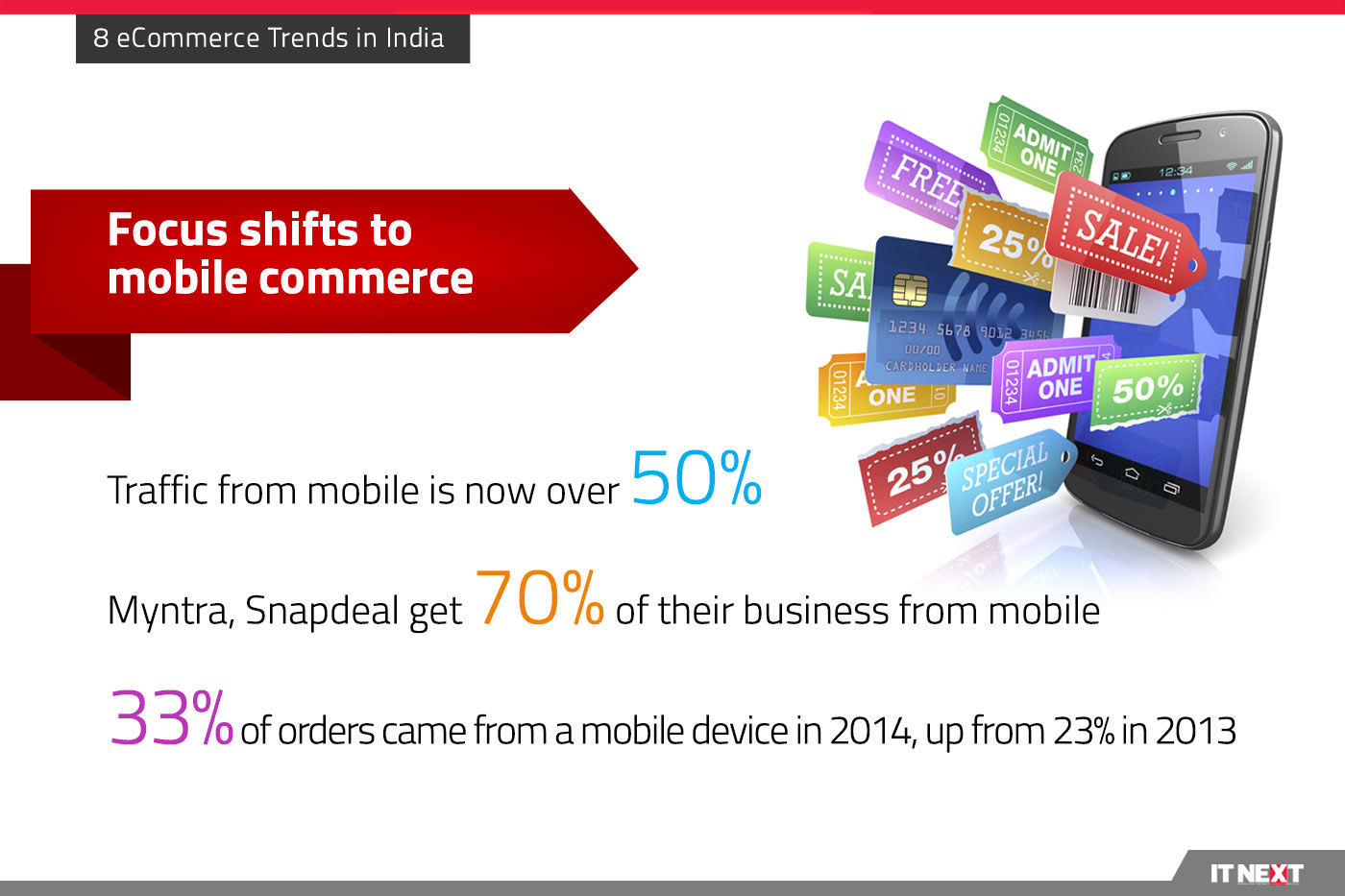 Number of people using smartphones/tablets to visit shopping portals is going up. Mobile accounts for over 50% of all eCommerce traffic, according to Shopify. In 2014, 33% of all orders came from a mobile device.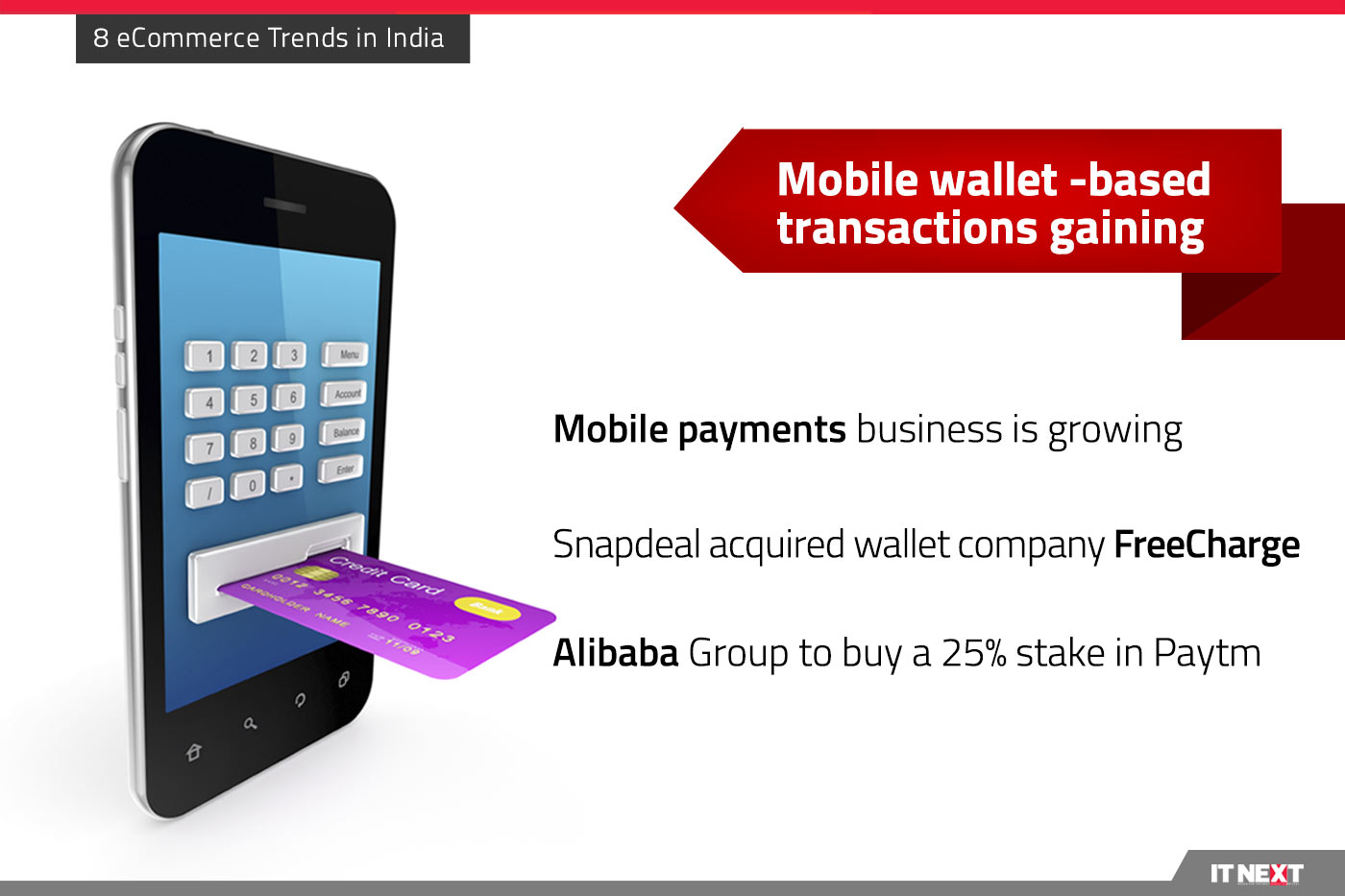 Mobile payments start gaining momentum with the evolution of wallet services such as Oxicash, Itzcash, 2Checkout, etc. Paytm, for instance, has integrated its wallet with online merchants like Homeshop18, Bookmyshow, and Makemytrip.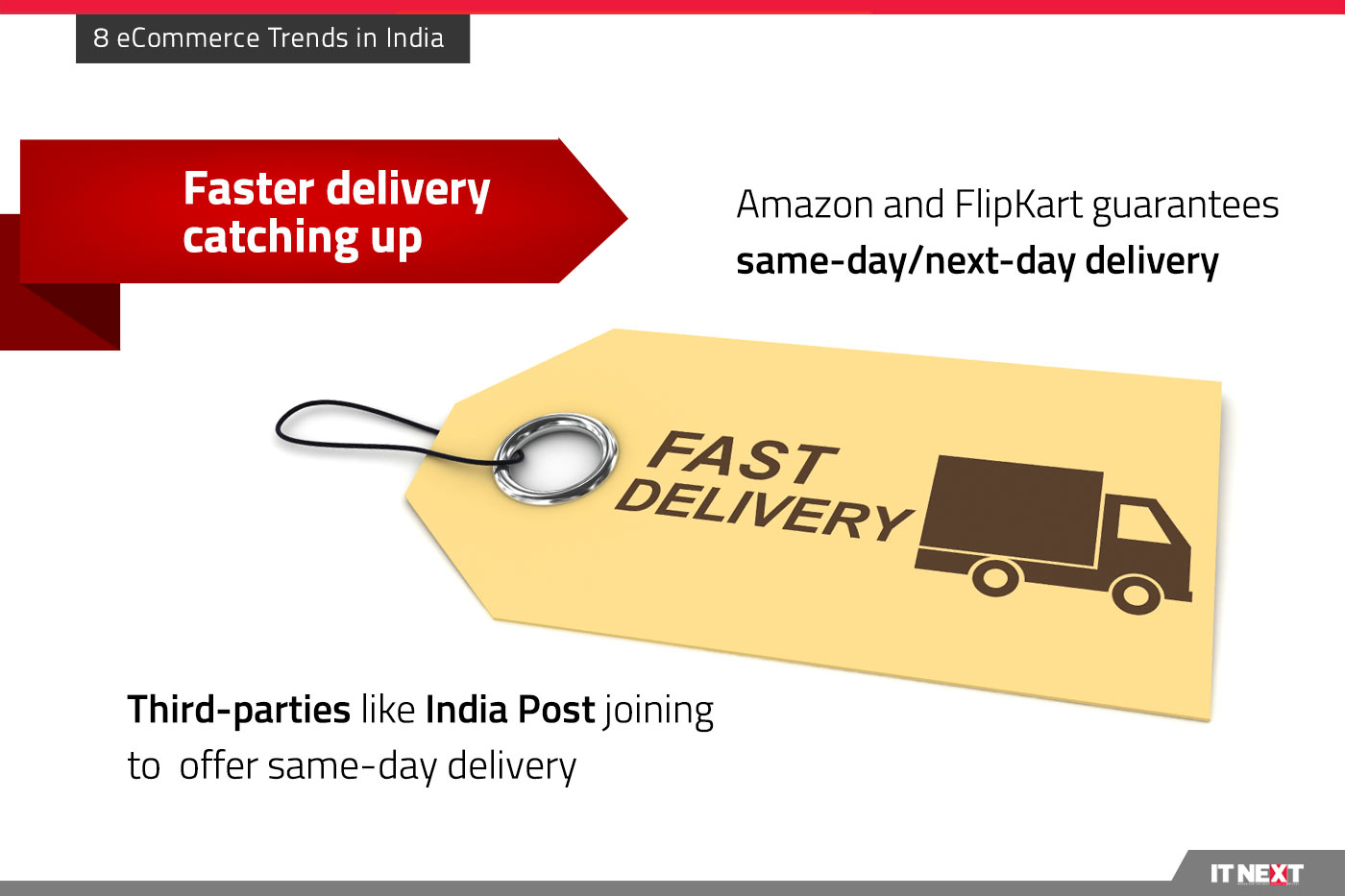 Consumers love to have flexible options when it comes to delivery. Next-day or even same-day shipping model is set to get a fillip as third parties like India Post is gearing up to offer same-day delivery.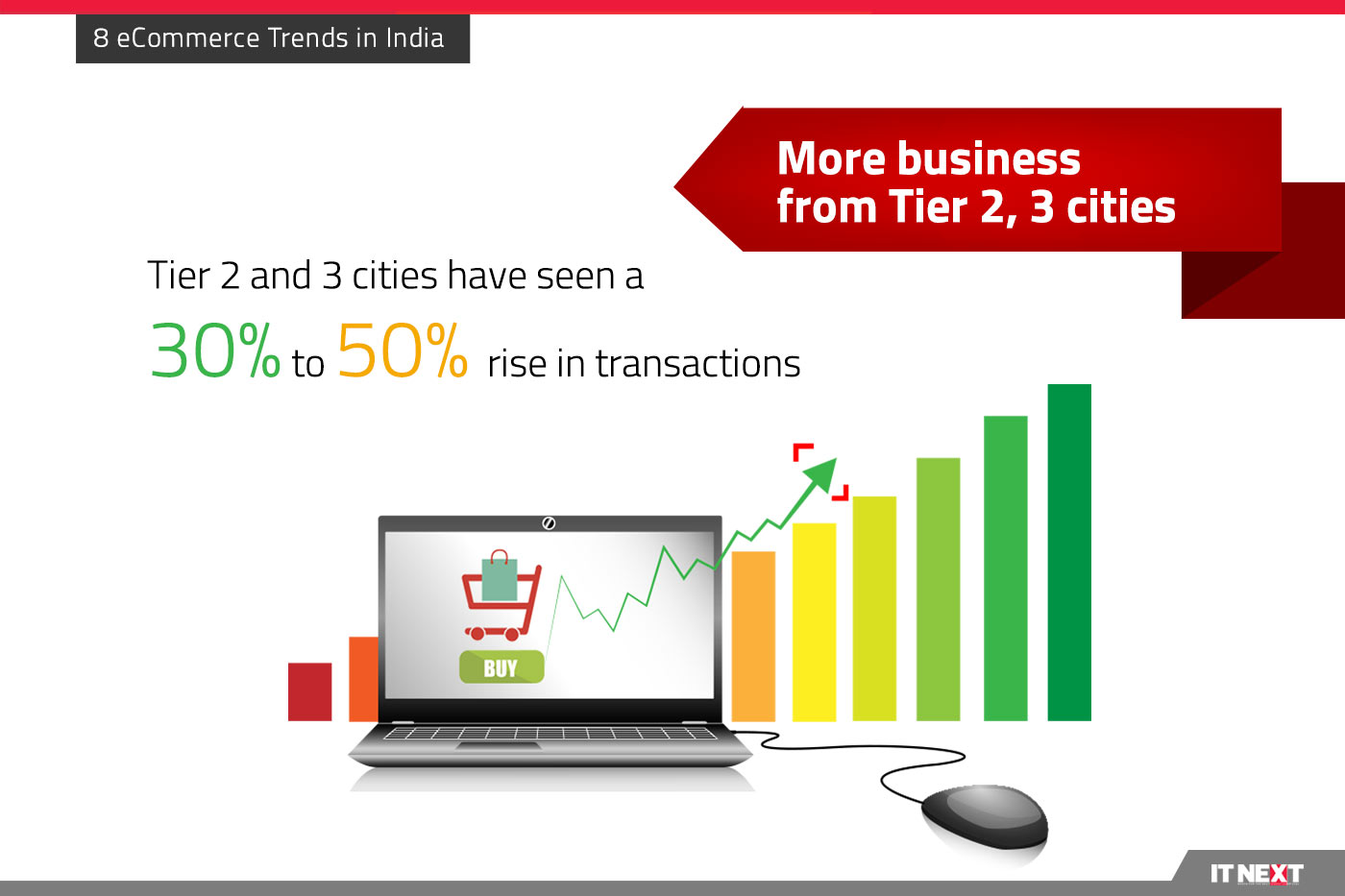 Tier 2 and 3 cities have seen a 30% to 50% rise in transactions in 2014, says PwC. These cities and rural hubs are slowly getting onto the online commerce thus adding to the overall growth of Indian e-commerce.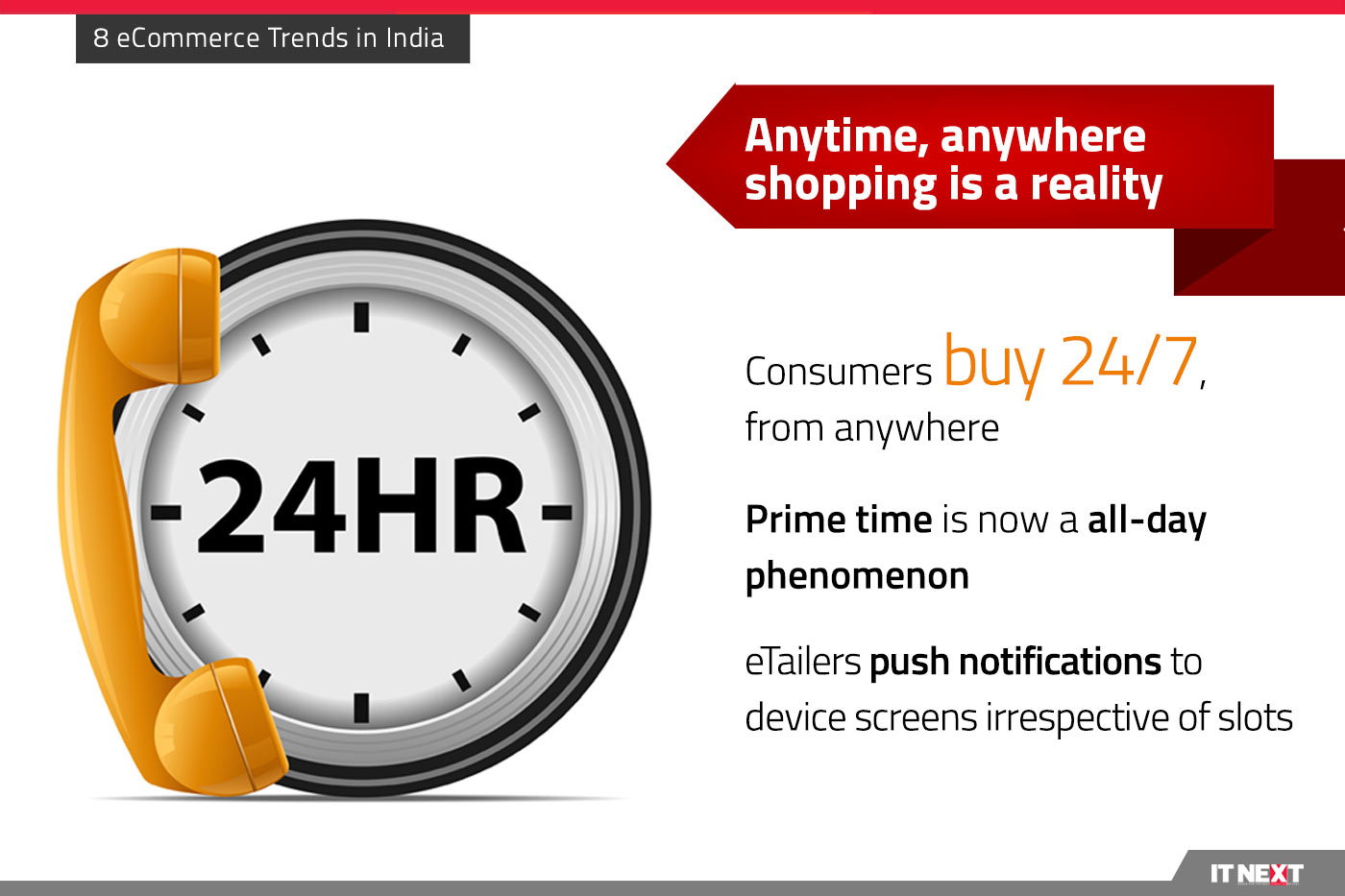 Customers buy anytime from anywhere via their smart devices like smartphones and tablets. eTailers can choose to notify their users of offers, and discounts irrespective of slots or timings.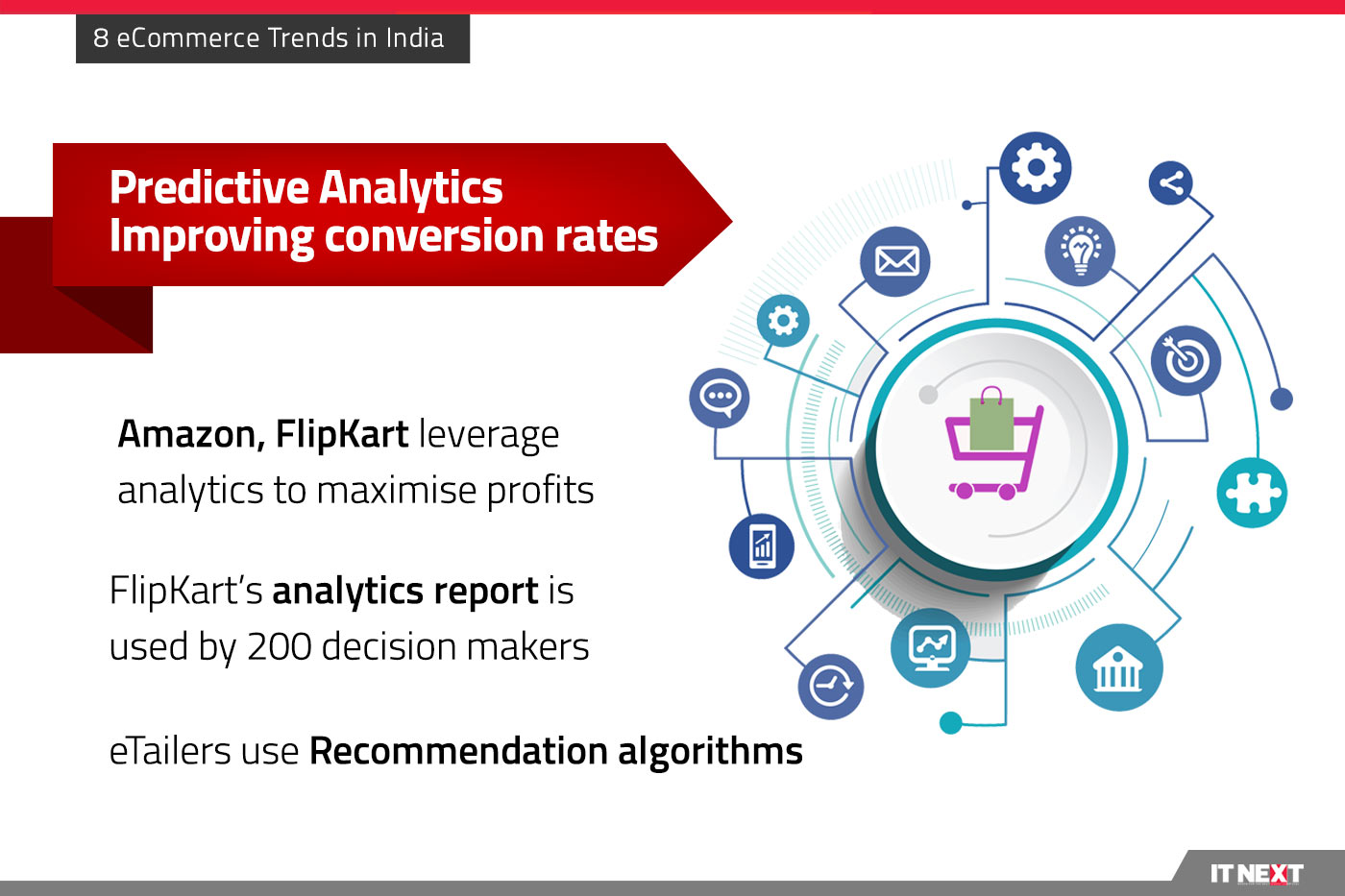 Predictive analytics is getting used more and more and all major ecommerce players, such as FlipKart and Snapdeal, today cash in on this to drive users' clicks and conversions.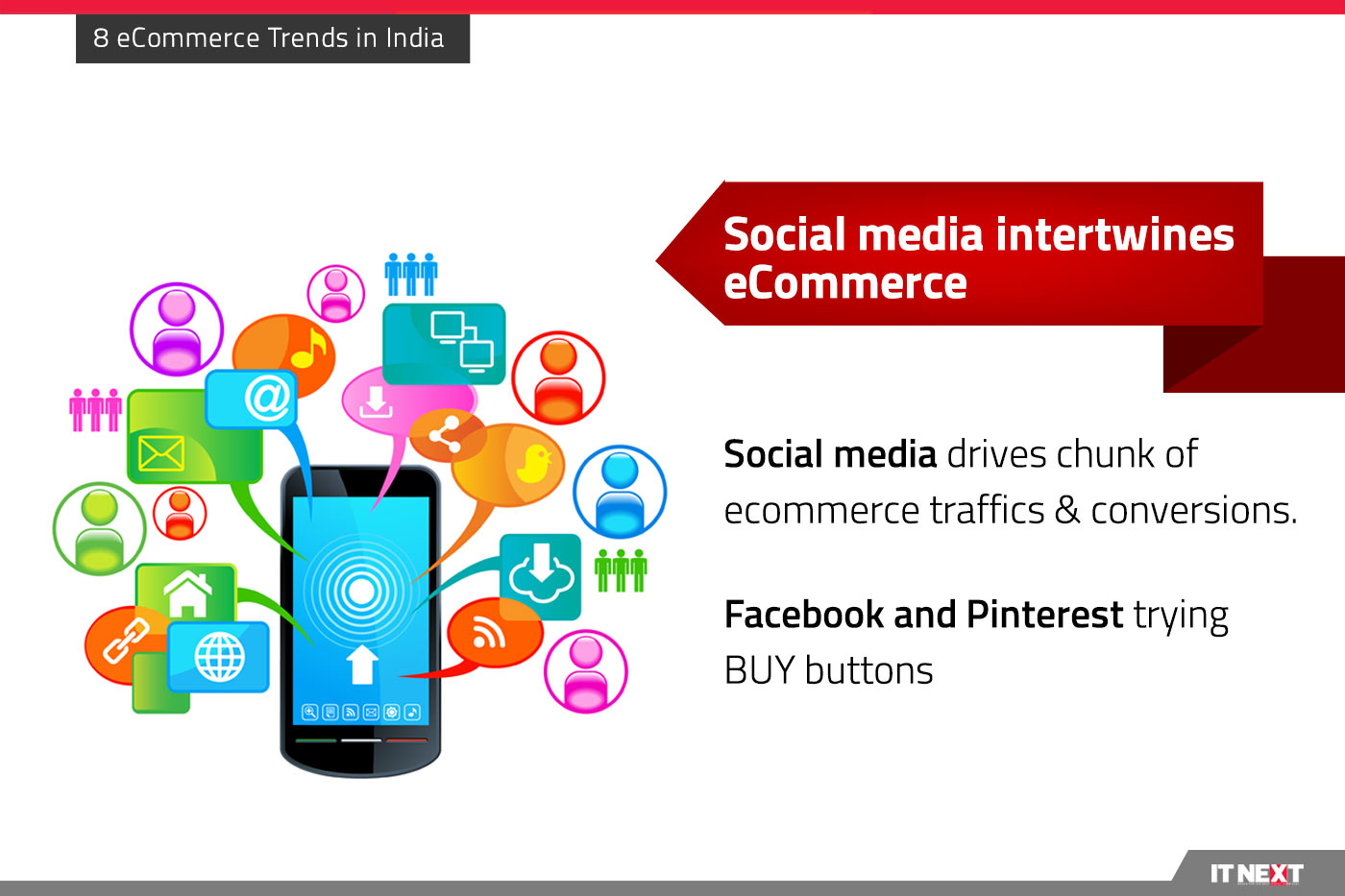 Ecommerce portals and social platforms are closer than ever with more and more users discovering products of their choice on social platforms. Soon, we might be able to buy right from the social platforms.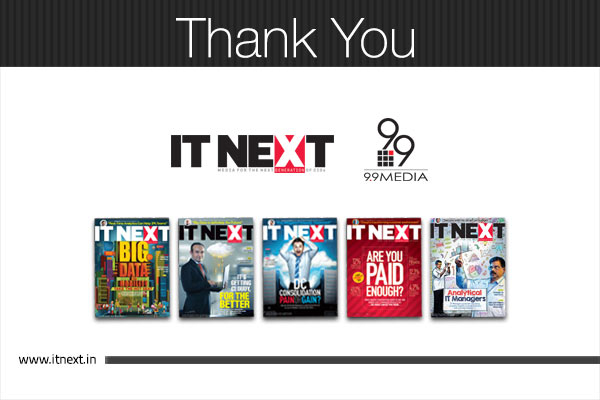 Thank You. Please share if you find it useful.