With the workplace changing, job responsibilities are being fulfilled in locations other than the office – be it home, client locations, even in public spaces like coffee shops, says Dell and Intel survey.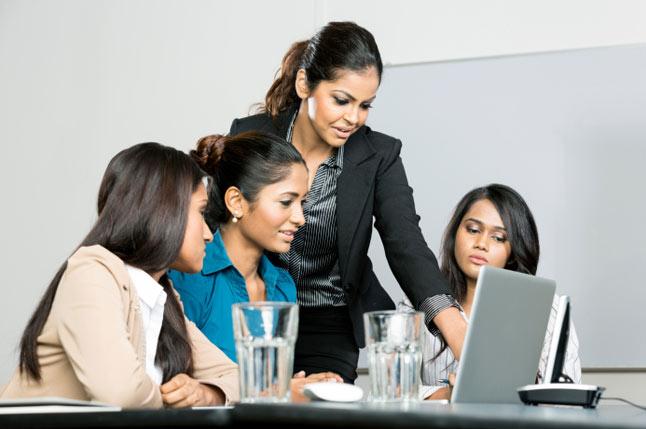 Amid the flux, mobile technologies and alternative interfaces are playing an increasing role – laptops, tablets, mobile phones, 2-in-1s, thin clients and desktop virtualization introduce unprecedented versatility into the IT toolkit, says the report. 
1. One size doesn't fit all: The desktop is the top device for getting work done in the office in India. Though the desktop is still widely used by executives, executives are far more likely than those in other roles to utilize portable technology including laptops (72%), tablets (41%) and 2-in-1s (29%). And we see multiple devices being used by virtually everyone, says the report.
2. Place of work: Most work is being done in the office of an employer. Of these, only one-third spend at least 75% of their time there. Much work is also being done in external locations (66%), in the home (78%) and in public places (62%).  BYOD: For people whose companies don't allow BYOD, more than one-third would use a personal device if they could (including a desktop, laptop, smartphone, or tablet). 76% of the Indian workforce surveyed is part of an organization which approves BYOD.
3. Work-Life Balance: About three-fourths of Indian employee say they spend some of their working hours from home, but many spend time working at home after hours. 93% check work email while at home (outside business hours) and 93% take work calls. 76% of the companies allow employees to use the device of their preference device of their preference. 71% devices are secured by the company's IT department.
4. Office Workers vs. Remote Workers: Indian employees have divergent views on whether remote workers are more or less productive than office workers.  29% of middle/junior management who think people working at home  are more productive. 45% of Executive/senior management  who think people working at home are more productive
5. Importance of having new technology: There is a high priority placed on having the latest technology. 62% employees say they would likely quit job if the technology didn't meet with standards. 62% also say the technology available would influence decision to take a new position.
6. The Future of Tech in Work Place: Employees believe that technology will continue the trend toward mobile, with roughly half expecting tablets to completely replace laptop computers before they retire. Indians are open to new technology - 45% feel technology brings people together, while only 12% feel technology separates people.