The emergence of the Internet of Things (IoT) and Advanced Driver Assistance Systems (ADAS) promises to revolutionize the way we approach automotive safety.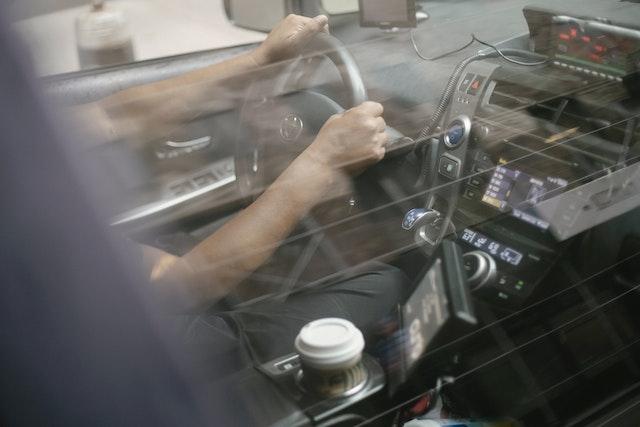 ADAS has the potential to prevent 62% of the total traffic fatalities worldwide. This means that we have in our hands, the key to saving millions of lives.
As we keep making strides towards smoother and more convenient transportation, safety has become a key consideration. Since the early days of the automotive industry, there have been continuous advancements in vehicle safety, from seatbelts to airbags and beyond. Now, the emergence of the Internet of Things (IoT) and Advanced Driver Assistance Systems (ADAS) promises to revolutionize the way we approach automotive safety. ADAS has the potential to prevent 62% of the total traffic fatalities worldwide. This means that we have in our hands, the key to saving millions of lives.
IoT in automotive safetty
IoT is a network of interconnected devices that facilitate the exchange of data and communication among various entities. In the automotive sector, this technology enables communication between vehicles, infrastructure, and other road users, offering numerous benefits for road safety. IoT's connectivity plays a critical role in enhancing automotive safety in several ways:
Vehicle-to-Vehicle (V2V) Communication: Vehicles can share important information such as speed, position, and direction with each other, enabling them to anticipate and react to potential hazards. For instance, a car ahead may signal that it's braking hard, giving following vehicles an early warning.
Vehicle-to-Infrastructure (V2I) Communication: This enables vehicles to communicate with traffic signals, signs, and road sensors, facilitating better traffic management and a smoother flow of vehicles.
Vehicle-to-Everything (V2X) Communication: This encompasses communication with pedestrians, cyclists, and other road users, enhancing overall safety and situational awareness.
Apart from reducing accidents, IoT's Advanced Driver Assistance Systems (ADAS) have the potential to improve the problems associated with increasing traffic.
Improved Traffic Management: Connected cars can reduce traffic congestion by up to 30%, resulting in shorter travel times and decreased fuel consumption, according to a McKinsey study.
Enhanced Collision Avoidance: IoT technology can reduce accidents caused by driver errors, with the National Highway Traffic Safety Administration (NHTSA) stating that V2V could prevent up to 80% of non-impaired crash scenarios.
Real-Time Monitoring and Maintenance Alerts: IoT can facilitate continuous monitoring of vehicle performance, alerting drivers to potential issues before they become critical.
Considering that human error causes almost all road accidents, ADAS is a vital tech innovation that can prevent accidents and improve the quality of life in heavily populated areas.
Challenges and concerns associated with ADAS
Data privacy and security concerns are on the rise with the constant exchange of data between vehicles, infrastructure, and other devices, as there is potential for personal information to be compromised and cyberattacks to occur. 
Additionally, implementing IoT solutions requires significant investment in communication infrastructure and traffic management systems to facilitate seamless connectivity and interaction. 
Standardization and interoperability also present challenges in ensuring that vehicles and infrastructure can communicate effectively. To address this issue, the development of standardized protocols and technologies is necessary, allowing different systems to work together in harmony.
ADAS and its role in automotive safety
Advanced Driver Assistance Systems (ADAS) are technologies designed to assist drivers in various driving situations, reducing the likelihood of accidents caused by human error. Major ADAS Features and Technologies include:
1.
Adaptive Cruise Control (ACC): Automatically adjusts vehicle speed to maintain a safe distance from vehicles ahead.
2.
Lane Departure Warning (LDW): Alerts the driver if the vehicle starts to drift out of its lane.
3.
Forward Collision Warning (FCW): Warns the driver of an imminent collision with the vehicle in front.
4.
Automatic Emergency Braking (AEB): Automatically applies the brakes to prevent or mitigate a collision.
5.
Parking Assistance: Helps drivers park their vehicles using sensors and cameras.
Advantages of ADAS for Vehicle Safety
1.
Reduction in human error: A study by the Insurance Institute for Highway Safety (IIHS) found that vehicles equipped with ADAS features saw a 27% reduction in bodily injury claim frequency and a 19% reduction in property damage claim frequency.
2.
Increased driver awareness and assistance: ADAS technologies help drivers stay alert and react more effectively to potential hazards.
3.
Potential for reduced insurance premiums: Some insurers offer discounts for vehicles equipped with advanced safety features.
As with any emerging technology, there are skeptics when it comes to ADAS. One such concern is technology dependence and complacency. Overreliance on ADAS may lead to drivers becoming less attentive, which could potentially result in new safety concerns. Additionally, system reliability and performance issues can arise, as ADAS technologies can sometimes be prone to false alarms or fail to detect hazards in certain situations, undermining their effectiveness. Lastly, high costs and accessibility issues present barriers to widespread adoption. The cost of implementing advanced safety features can be prohibitive for some consumers, limiting the reach of these potentially life-saving technologies.
Synergy between IoT and ADAS
When IoT and ADAS technologies work together, they can offer even greater benefits for automotive safety. IoT and ADAS technologies have the potential to complement each other in several ways. First, IoT-enabled communication between vehicles and infrastructure can provide ADAS systems with additional data, leading to improved decision-making and responsiveness, and ultimately enhancing situational awareness. Second, real-time data from IoT devices can be utilized to boost the performance of ADAS systems and inform traffic management strategies, resulting in improved data sharing and decision-making. Lastly, the integration of IoT and ADAS technologies can contribute to the development of safer and more efficient urban transportation systems by working in tandem with smart city infrastructure, ultimately promoting a more connected and secure driving experience.
The road ahead
Looking forward, there are several anticipated advancements in IoT and ADAS that have the potential to reshape the automotive landscape. The combination of IoT and ADAS technologies is expected to eventually lead to the development of fully autonomous vehicles capable of safely navigating complex driving environments. Moreover, these technologies will enable the creation of advanced traffic management systems. Future IoT innovations may even facilitate vehicle-to-pedestrian (V2P) communication, further enhancing safety for all road users. As these advancements take shape, regulatory and policy considerations will play a crucial role in their implementation. Regulators must establish appropriate safety standards for IoT and ADAS technologies to ensure they meet rigorous performance criteria. Policymakers have the responsibility to encourage innovation and investment by supporting research, development, and infrastructure efforts that advance the adoption of these technologies. 
- The author is Co-Founder and VP Business, Bytebeam