India's data price, accessible smartphones, and low-cost, high-speed internet have propelled India's digital transformation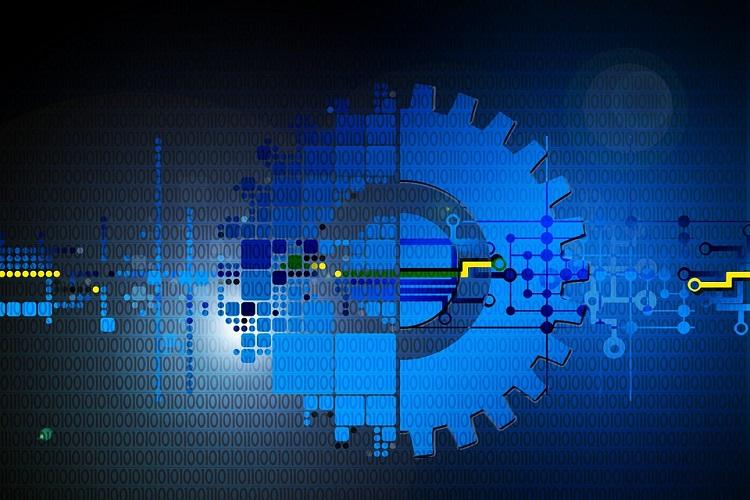 In the '90s, the liberalization was a proactive step that helped India accelerate its economy and the Information Technology boom. Now the pandemic has a providential opportunity that we must not miss out, and accelerate the pace of transformation through an already robust digitization wave.  It is more than a decade of Aadhaar – the biometric digital identity program, and our familiarity with online digital transactions has already put us on a digital-first trajectory.
Thanks, perhaps, to this grasp of digital, Indians clocked a whooping INR 7.71 lakh crore worth of UPI transactions in October this year. Our digital prowess was not limited to digital payments alone. We used apps to buy groceries, consulted with physicians using our devices, and continued learning while locked down in our homes. What has been a pleasant surprise is the fast absorption in the urban populace.
Arguably, India's data price, accessible smartphones, and low-cost, high-speed internet have propelled India's digital transformation. Citizens, businesses, and governments have substantially increased the adoption of digital applications during the last 18 months, making India the second-fastest digital adopter among 17 major digital economies. What does this mean for India's economy?
Creating opportunities
When we embraced digital, we changed the way we consumed information, interacted with brands, and recalibrated how we worked. Sectors like IT and IT-BPM, for their part, adapted to meet the world's digital transformation needs. And Work-from-Home made it a profitable adoption, with work taking the employees to the country's remotest corners. 
This also increased the pace of upskilling through online courses. Having high-skilled emerging technology talent – and a talent pool that is vigorously investing in upskilling, this sector is estimated to contribute 10% to the country's GDP by 2025. To put things in perspective, a 1% rise in GDP can create 7,50,000 new jobs. But is this an ambitious goal? No.
An online training provider reported a 200% year-wise growth from 2019 to 2021. Driving this surge was the demand for Data Science, AI, Cloud, Programming, and Analytics courses catalyzed the Fourth Industrial Revolution. To keep up with the pace, corporates have almost doubled their in-house learning investment to create a future-fit talent pool.
Digital transformation catalyzes a shift in business processes, customer expectations, operation models, and employee experience, opening up several avenues for growth. 
Pushing the pedal on Industry 4.0
It was interesting to witness even traditional sectors boldly embrace digital transformation in the last two years. Burgeoning e-commerce growth stimulated the logistics sector, a tech laggard.  Futuristic supply chain solutions will use IIoT, sensors, and other digital technologies to assess, track, monitor, and manage end-to-end logistics operations. Automated from start to end, they will help logistics owners improve performance and meet customer expectations. Real-time monitoring of assets has proven to reduce fuel costs, optimize load management, improve vehicle maintenance, and safeguard assets and people from accidental damage and deterioration.
Financial service was another traditional sector that swiftly scaled the user population through the necessity inflicted on the customers during the pandemic. Often under the impression that digital transformation is distrustful, complex, and expensive, this sector was the opposite of digital-first. The pandemic, however, changed this notion. Contradicting apprehensions that digitization might inconvenience analog-native customers, it brought customers closer. When even everyday activities moved online, chatbots, video KYC, cardless cash withdrawals, tap and pay options improved customer satisfaction during the lockdown.
In today's digitally mature market, banks are competing not just with other banks, but also with a growing fintech sector. Digital transformation will help banks enhance their customer experience. Similarly, emerging technologies will unlock value from non-core digital sectors like healthcare, education, energy, and agriculture. Data Science and AI will help these verticals mine actionable insights from data, and create unique, customer-specific journeys.
The way forward: Strategic allies and digital highways
Governments are resetting their strategies to enhance citizen experience. Future-fit enterprises are recalibrating their processes to improve stakeholder experience. They're looking at digital transformation for value creation. Aspiring future-fit enterprises will start looking outside the organization for allies while building on their existing capabilities.  Strategic external partners will help enterprises leverage emerging technologies to enhance customer experience, improve productivity, optimize operations, and ultimately increase bottom line growth.
According to NASSCOM, open digital ecosystems will unlock more than USD 700 billion worth of business opportunities for India by 2030. Equipped with an expanding population of STEM graduates, a strong private sector, and an enthusiastic entrepreneurial ecosystem, more importantly, an exponentially growing start-up community, we might well be on our way to a trillion-dollar economy.
However, the need of the hour is a well-funded digital highway plan to support our technology transition. The United States spends USD 160 billion on digital infrastructure, the UK spends USD 35 billion, and China spends USD 60 billion. India, on the other hand, spends merely USD 13 billion. A concerted effort from private and government institutions will ensure every citizen, village and enterprise, is connected and equipped to reap the benefits of digital transformation.
The author is Chief Operating Officer, Bahwan CyberTek