Cloud skills that are in demand include Virtualization, Microservices Architecture, Containers & Orchestration, Cloud Security, DevOps, FinOps, etc.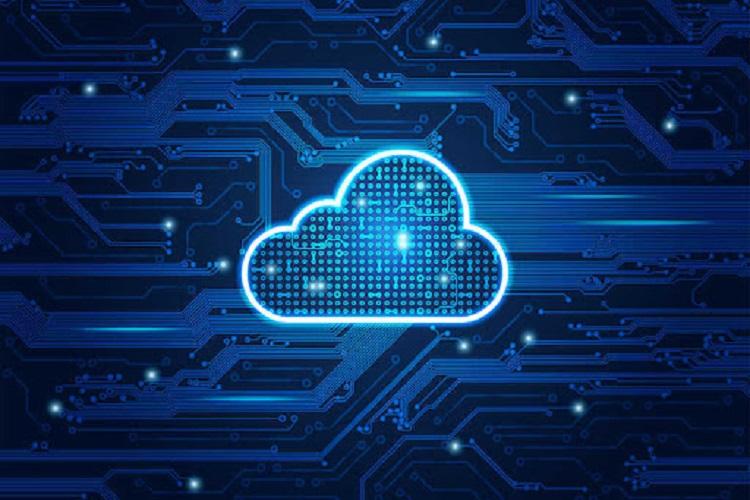 The need for businesses to migrate critical workloads to the Cloud and modernize legacy on-premises IT infrastructure, especially post the pandemic, has been accelerating growth in cloud adoption. According to Gartner, worldwide end-user spending on Public Cloud Services is projected to grow at 20% YoY by 2022 to USD 398 bn. India's cloud market is estimated to reach USD 5.6 bn by 2022, a 26% YoY growth. As enterprises look to increasingly capitalize on Cloud infrastructure, the corresponding need to natively procure and build Cloud workloads and skill stacks becomes inevitably significant.
NASSCOM's Future of Technology Services-Winning in this Decade report estimates the global cloud opportunity at USD 800 billion by 2025. India has the required ecosystem to take a big share of this market and be seen as the cloud solutions hub for the world. However, for this dream to materialize, India must get its cloud skills stack right. India has the potential to become the world's 2nd largest cloud talent hub with the combined effort of government bodies, education and skilling organizations and technology providers.
India Ramping Up Cloud Investments
With rapid digital acceleration and everything becoming on-demand and need-based, migration to cloud-based services will provide a significant competitive advantage for SMEs and enterprises in the New Normal. This is further expected to grow exponentially with accelerated cloud adoption across sectors. Infrastructural agility, flexibility, and resilience on Cloud with significantly lower costs, especially post the pandemic has been the key growth drivers for such a shift.
The Indian SaaS start-up ecosystem is another driver of cloud demand. SaaS companies in India employ >40,000 professionals across job domains, more than any other tech start-up segment.
Sharing thoughts on the report launch, Debjani Ghosh, President, NASSCOM, said, "Cloud adoption has witnessed an accelerated adoption during the pandemic as enterprises focused on building hybrid work models, collaboration infrastructure and business continuity. Cloud has moved from being a relative back-end to a front-end (business-facing) technology, enabling on-demand access to resources. For India to carve itself a unique identity as a global hub for cloud solutions, a concentrated public-private partnership, and large-scale skilling is the key. NASSCOM has set up its FutureSkils Prime initiative in partnership with MEITY to upskill talent in emerging technologies and cloud skills are a key area of focus on this platform."
Growing Demand for Mature Cloud-Based Skills
Currently, India today ranks 3rd with an installed capacity of 608,000 (FY2021) cloud professionals across all verticals incl. Technology. However, the demand for cloud solutions is growing exponentially, both in India and worldwide, leading to a higher demand for cloud talent as well. India saw about 380,000 job openings for Cloud roles in 2020, a 40% growth over 2019. The demand- for cloud skills far outweights the current supply and needs focus across stakeholders on upskilling.
The report details the demand across key job roles in Cloud and demand for these roles. Native application development, network virtualization, containerization, and service architecture are gaining significance amongst enterprises. With security becoming integral to the cloud, especially in the post-pandemic world, specialized skills in Cloud Security, Security Standardization, SASE Platforms, Identity & Access Management, and Data Encryption are gaining in demand.
With a baseline growth of 24% CAGR, India's cloud talent pool is expected to grow 2.4X to nearly 1.5mn by 2025. However, there is an urgent need to scale talent further – talent with the right skillsets – that will help meet this demand. The report estimates that with a more aggressive talent building roadmap (30%+ growth rate), India can increase its cloud talent pool to between 1.7 to 1.8 mn and in the process become world's 2nd largest cloud talent hub.
However, to bridge the demand-supply gap, skilling at scale needs to be the topmost priority. India is well placed to do this by tapping into the adjacent pool of installed base and also by targeting fresh talent from universities. Roles in Traditional Software Engineering, IT & Networking, Cybersecurity, Data Engineering can be targeted for upskilling due to higher skill overlap and upskilling propensity.
This will require concentrated efforts from industry, government and academia to nurture partnerships and develop effective talent development roadmaps. NASSCOM will continue to work with all stakeholders to realize the shared vision to make India a global hub for digital talent.