Total spending for the first three quarters in 2020 totaled USD 99 billion, up 16% from 2019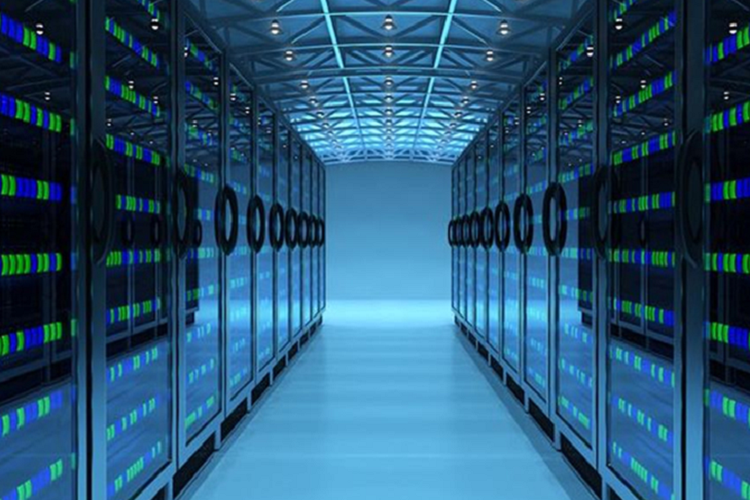 Hyperscale operator capex in the third quarter was over USD 37 billion, easily setting a new record for quarterly spending, according to Synergy Research Group. Total spending for the first three quarters totaled USD 99 billion, up 16% from 2019. Their capex that was specifically targeted at data centers also increased substantially, growing by 18% from 2019. The top four hyperscale spenders in the first three quarters of 2020 were Amazon, Google, Microsoft and Facebook, whose capex budgets far exceed the other hyperscale operators. After this group the next biggest spenders are Apple, Alibaba and Tencent. Capex growth at Amazon, Microsoft, Tencent and Alibaba was particularly strong, while Apple's capex dropped off sharply and Google spending has also declined. Outside of the top seven, other leading hyperscale spenders include IBM, JD.com, Baidu, Oracle and NTT.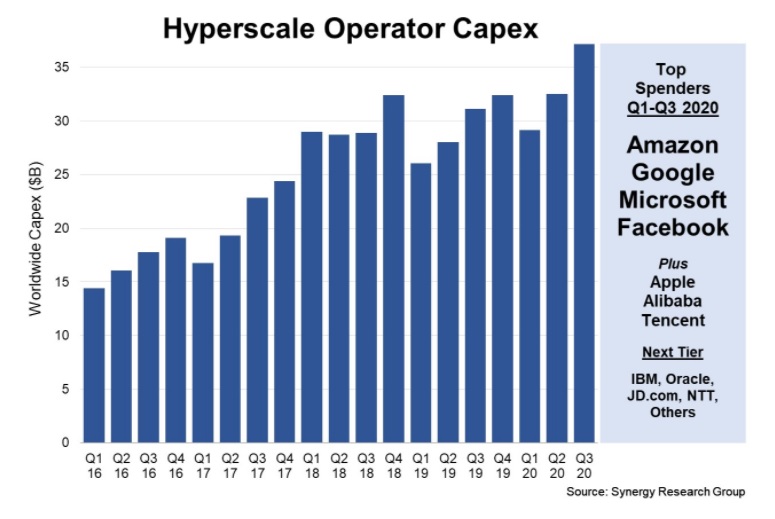 Much of the hyperscale capex goes towards building, expanding and equipping huge data centers, which grew in number to 573 at the end of Q3. The hyperscale data is based on analysis of the capex and data center footprint of 20 of the world's major cloud and internet service firms, including the largest operators in IaaS, PaaS, SaaS, search, social networking and e-commerce. In aggregate these twenty companies generated revenues of over USD 1.1 trillion in the first three quarters of the year, up 15% from 2019.
"As expected the hyperscale operators are having little difficulty weathering the pandemic storm. Their revenues and capex have both grown by strong double-digit amounts this year and this has flowed down to strong growth in spending on data centers, up 18% from 2019," said John Dinsdale, a Chief Analyst at Synergy Research Group. "They generate well over 80% of their revenues from cloud, digital services and online activities, all of which have seen COVID-19 related boosts. As these companies go from strength to strength they need an ever-larger footprint of data centers to support their rapidly expanding digital activities. This is good news for companies in the data center ecosystem who can ride along in the slipstream of the hyperscale operators."