Automation is a smart investment for companies seeking to elevate their service delivery and customer experience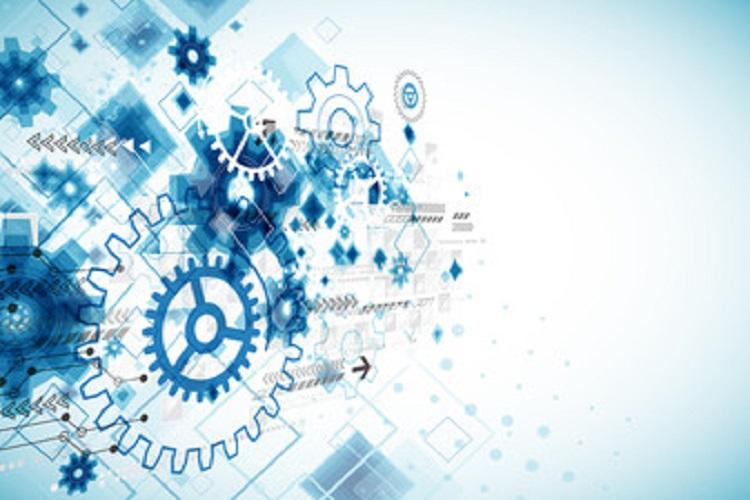 Automation is a smart investment for companies seeking to elevate their service delivery and customer experience. 
No matter how well-oiled your delivery engine, there is a chance for errors; especially when it involves time-consuming, complex and repetitive tasks. Your automation journey begins here - with the errors that cause customer delay and aggravation. These gaps are your optimization and automation opportunities. Once you've identified the processes that can be optimized, you can use digital tools to automate the tasks and workflows. This will reduce errors, complexity and wait-time, making your operations run smoothly and efficiently.
For example, your customers might have questions about your product or need help in installing a new version of software. They might need this information/support urgently, maybe outside office hours. Or they might find the long wait-time for phone support frustrating. To support them, offer an omni-channel chatbot service that answers questions and guides them through the installation in real time. With this innovative swap, you empower your customers to access support 24/7 without expending additional resources.
For one of the largest telecom companies in India, we've developed a chatbot-powered IT Service Desk that has become the first line of resolution for over 20,000 users. In the last year, over 80,000 conversations led to the resolution of 100,000 queries, with an amazingly meagre 0.5% call abandonment rate. And, the service desk ticket volume dropped by a staggering 74%.
What can be automated?
At the heart of automation is innovation. Automation has innumerable use cases—from complex scenarios like compliance to routine tasks like password resets. Any business process that follows a rule can be automated. Daily checklist tasks that are monotonous and time consuming are ideal automation candidates.
Let's return to our chatbot example. It is a programme that simulates human conversation. Your customers ask questions using a text chat box or voice command. The software analyses the words and returns predefined answers. After an initial setup (list the frequently asked questions and feed in the appropriate answers), it learns on the go and becomes smarter with minimal human intervention.
Traditionally, companies expend a lot of resources in helping their customers use their products or services. A single fixed cost investment in setting up a chatbot, with minimal further investment in updating and maintaining it can replace this expense easily. The result? Savings of time, money and human ingenuity that can be leveraged to take the enterprise to the next level. 
Even the administration of customer service can be automated. Tickets can be auto-created, allocated and closed. Many problems, such as password reset, access requests and resetting VPN/network configurations can be taken care of through self-help and self-heal solutions. 
Multiple chatbots can run multiple processes, often interconnected with each other, with underlying systems such as ERP, HRMS, etc. and can be commissioned quickly using our cloud-based chatbot platform. Each bot can also be integrated with a 'Live Agent' to ensure that there are no unsatisfied customer drop-off's. 
If innovation is the goal of a company, automating the helpdesk is the prime innovation that enables all others. The best part is that you can outsource the chatbot and its related activities to a Managed Service Provider (MSP). Your MSP will deploy and run the service for you. 
We've helped a major pharmaceutical company efficiently manage its user requests with zero drops thanks to help-desk automation services augmented with a chatbot/conversational AI. This solution led to 24/7 availability with lean resources, 90% error reductions, and a whopping 50% increase in first call resolution.
Frequent areas of chatbot use are: Customer Service, Help Desk, Guided-Self Service, HR, Solution Navigation, and MIS Reporting. These are some common IT tasks that are prime candidates for automation:
Creating, allocating, and closing support tickets
Patch management 
Backup and storage management
NOC services like co-relation of alerts and removing false positives or detecting potential threats and issuing early warnings 
Escalation triggers can be automated with the help of RPA and other tools
Key benefits 
Increase productivity: With the same amount of human capital as before, you can now get more done, as that human capital is freed up to work on non-mechanical tasks.
Reduce costs: Automation mainly consists of a single fixed capital cost. Let alone having to pay salaries and offer raises, automation is likely to get cheaper with time.
Boost accuracy/quality: Humans are prone to making mistakes on repetitive tasks. On the other hand, a script that automates a repetitive process will produce results without any error or oversight.
Enhance customer experience: Being able to receive help 24x7 from discerning, ever-ready chatbots will keep customers satisfied and loyal.
Improve analytics: Each process and interaction yields data. When these are taking place through automation, the data can immediately be yielded and utilized to improve operations through the built in Artificial Intelligence/Machine Learning capability. 
Elevate employee experience: Having the basic, time-consuming tasks automated frees up employees to actualize their full potential. With this, employees find work meaningful and enjoyable. Millennials are looking to do more with less, and such bots create great user experience. 
Change management is the key 
Automation requires a company to change the way it delivers value. Innovation is driven through automation. It requires openness to change, and the constant desire to do things better. Chatbots learn, so the journey gets better with its growing intelligence. Like with any of us, it needs to be supported through its learning journey. Automation can take over entire tasks and make some roles redundant. That can be daunting. You need to proactively anticipate resistance, overcome this with transparency and help your people to upskill and reskill. Involve the most impacted employees in the change management process and help them adopt new ways of thinking.
Tips for successful automation 
Choose processes wisely, i.e. those that will yield the greatest results. Processes that are repetitive, stable, work with digital data inputs, run on structured data, and don't require human judgement are ideal.
Appoint change champions to lead, guide and cheerlead the organization through the change. This is essential to unlocking the true value of automation.
Break silos. Automation works best when you foster collaboration across teams, share data with other functions, and proactively build cross-functional/enterprise-wide workflows and processes. 
Deploying automation/conversational Bot's and RPAs is akin to having an intelligent, digital workforce that delivers value 24/7. It's an investment that will pay for itself many times over. 
The author is EVP, CMS IT Services