Healthcare providers are adopting technology including telemedicine, collaboration platforms and mobile apps to deliver acute, chronic, primary and specialty care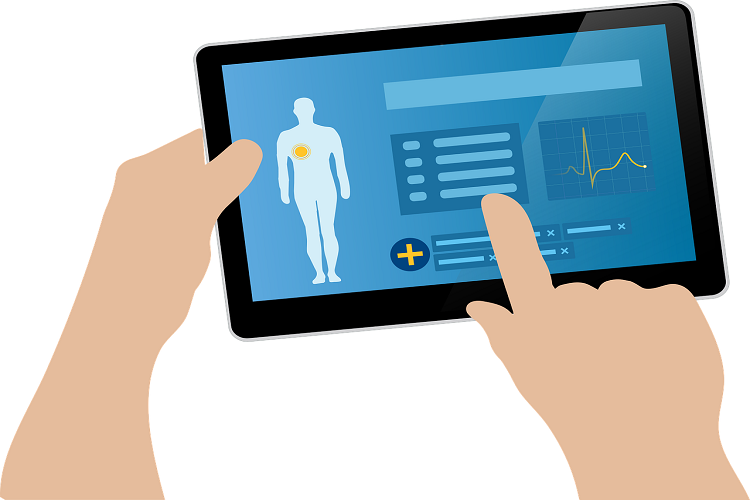 Notwithstanding the burden of COVID-19 virus infected patients, healthcare providers are now recouping and bracing for the long haul to deliver care for non-COVID patients using digital technologies. Patients afflicted with life-threatening diseases, such as cancer, heart diseases, diabetics and hypertension require regular health checks and follow-up care which has been neglected due to pandemic pushing up the excess mortality rates across countries.
Excess mortality is a term used in epidemiology and public health to refer to the number of deaths from all causes during a crisis compared to normal times and it is a more comprehensive measure of the total impact of the pandemic. The US has recorded 73 excess deaths per 100,000 people between March and August, Britain registered 96 and Spain 94 excess deaths per 100,000 during March and September, according to analysis done by the Economist. Although data on excess death is not available for India, Mumbai registered 13,000 deaths between March and July this year compared to last year, of which 6,395 casualties were due to COVID-19, according to Brihanmumbai Municipal Corporation.   
Healthcare providers are responding to the crisis by adopting technology including telemedicine, collaboration platforms and mobile apps to deliver acute, chronic, primary and specialty care while minimizing exposure to the virus. Apollo TeleHealth Foundation has reportedly seen a 300% growth in demand for its services since the government provided guidelines for telemedicine practices when the lockdown was announced.
While telemedicine is not new, traditionally healthcare sector operates on a high 'touch' dynamics and adoption of telemedicine and virtual consultation was relatively slow. However, much of that resistance melted during the lockdown as care and supervision had to continue and healthcare systems have had to adjust the way they triage, evaluate, and care for patients using methods that do not rely on in-person services.
Thanks to the ongoing digitalization initiatives, large hospitals including Manipal Group, HCG Cancer Hospital, Medicity Hospitals and Apollo could bounce back with minimum disruption. As a provider focused on Oncology patient care, it was imperative for HCG to improvize and ensure business continuity. The right investments prior to the pandemic—which saw the ERP and Hospital Management System across 25 hospitals in the Cloud—enabled the organization to get its act in place within a week and continue to serve patients unhindered.
"Specializing in cancer care, we had to keep operations up and running. The robust integrations with our enterprise systems wherein all patient data was readily available we could continue the care delivery using virtual consultation apps and collaboration platforms," says Madhavi Kanumoory, CIO of HCG Hospitals.
At Manipal Hospitals, patient data is captured electronically at the point of care and uploaded to the corporate data center from which doctors can access patient records and monitor patients remotely. The hospital's mobile app which is integrated with the HIS system has seen a huge uptake since the pandemic and virtual consultations are ensuring continued services in patient care.
Says Nandkishor Dhomne, CIO, Manipal Hospitals, "Patients are able to access the hospital system and book appointments, take consultation and order medicines from the app which are delivered to the patient at home. So far we have delivered more than 15,000 virtual consultations."
The new wave of digital adoption has enabled Manipal Hospitals to even launch some new virtual initiatives such as accessing IBM Watson for Oncology wherein patients can get a second opinion on the line of cancer treatment. 
Facilitated by its One Apollo system which comprises 20 million patient data, Apollo Hospitals uses its telemedicine platform to deliver continuous care to transplant patients and those suffering from cancer, diabetics and hypertension.
Medanta has an integrated telemedicine app through which patients can book consultations, receive prescriptions and patient records are stored in the hospital system. Integrated across departments, doctors access patient records for consultations and radiologists file reports online remotely. Equipped with various payment options, the app works across multiple platforms.