Zoom was the overwhelming favourite for respondents to the survey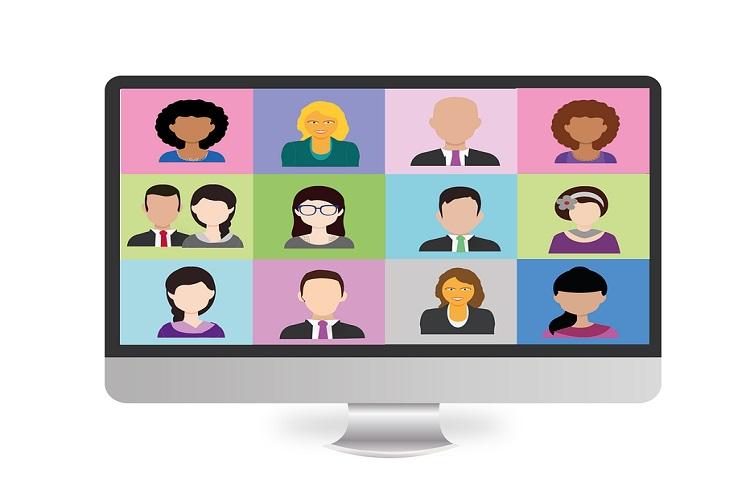 More than nine in 10 businesses have used video conferences since the introduction of coronavirus restrictions, according to a Lister Communications survey.
Zoom was the overwhelming favourite for respondents to the survey of customers by Lister Communications on how they have changed ways of working and communicating.
Lister found 93% of respondents had used video calls since the introduction. Many said they had used multiple platforms including Zoom (83%), Microsoft Teams (65%) and Horizon Collaborate (12%).
Managing director Rob Lister told BBC Radio Gloucestershire: "Lockdown has changed what we are doing and what lots and lots of businesses are doing dramatically.
"The technology has been around for a while but it has been adopted at a rate of knots since the lockdown."
He continued: "93% is an amazing adoption of this technology.
"We may have all tinkered a bit with Facetime and the like before, mainly for family calls, but now it is being used by many people in many businesses."
Asked to rate how well their business was prepared for lockdown and the enforced changes, respondents produced an average rating of 3.69 out of five.
Looking to the future, 41% anticipate no changes to the way they work while 30% are planning to gradually bring all workers back to the office with 30% introducing a mix of office and home work.
While 22% plan to retain some home working for the foreseeable future, 5% are looking to change some roles to permanently work from home while just 3% plan to close their office in favour of home working.
Lister said: "We quickly went to the majority of our staff working from home and at this stage we have no reason to think we are going to change that.
"The video call has been a big part of making that possible, allowing us to run our team meetings, sales presentations, demos, a bit of training, talk to suppliers and to talk to each other."
He continued: "That's one of the underlying bits I have found really good about it.
"Working from home can be quite lonely but the video call suddenly brings it all back to life and gives you a pretty good sense of being part of the team.
"It will never be quite as good as being side by side in the office but it is certainly better than just speaking on the phone and sending emails."
Among the other findings of the survey:
35% of respondents did not furlough any staff under the Government's Job Retention Scheme with 28% placing more than half of their employees on furlough.
41% have moved to a mix of office and home working – with 17% operating as normal.
35% had IT and telecoms in place for home working and another 33% extending easily.
59% felt they either definitely or maybe would need to increase IT and telecoms budgets in the next twelve months to further support flexible working.
IT security (33%) was the main technology investment priority, followed by expanding or moving cloud IT services (26%), cloud telephone services and improving internet access for home workers (both 24%).