In the first part of the series on digital transformation journey of Indian companies, we presented you with the imperatives that are driving the journey. In the second of the five part series, we present the outcomes that they are working towards through digital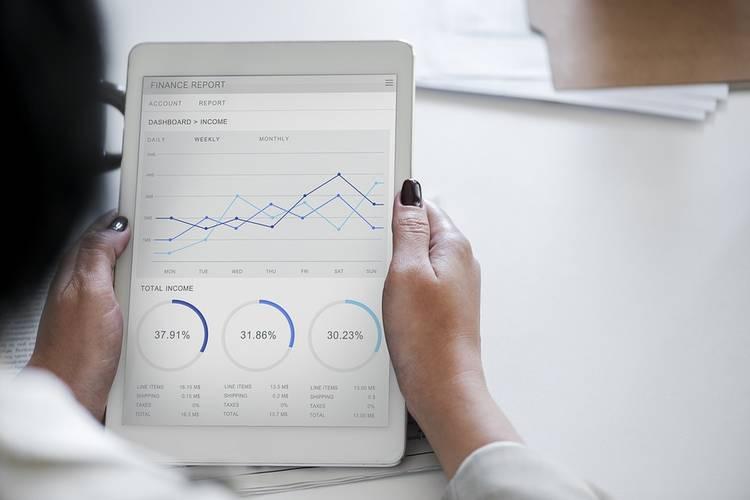 Read the first part of the story: Decoding Digital Transformation: The Imperatives here.
When survival—of even a market leader—is threatened, you go back to the basics. And that is what businesses are doing with digital transformation—they are trying to DIRECTLY impact one of the three fundamental parameters for any business—growth (scalability), profitability and sustainability of that profitable growth.
"It is simple. it was to maintain and retain our market leadership," says Tina Singh, Chief Digital Officer at Mahindra &Mahindra, pointing to the desired outcome of the company's digital transformation journey.
In Tata Steel, the identification of digital as the means is a little more explicit. "By 2020, we need to be an industry leader in manufacturing in the use of digital technology," says Jha of Tata Steel.
But it does not always have to be a long-term change. In most manufacturing businesses, for example, application of digital can bring about some disruptive efficiency gains to processes hitherto untouched by IT—delivering two distinct immediate benefits—the stated objective of cost and the unstated (but often an important) objective of bringing in credibility of the exercise and buy-in from the old-timers. The latter could otherwise become the most daunting task in any change management program.
In addition to this immediately delivered benefit, digital enables clear visibility into areas that had relied on gut-feel often euphemistically called 'experience' of people. By collecting and analyzing data, digital converts that to a pure science from guess work.
In short, this is the essential of the famed industry 4.0 or 4th industrial revolution.
In Sterlite Copper—a group company of Vedanta Resources, which has initiated digital transformation in all its group companies—huge cost gains are a stated outcome.
"For large manufacturing companies like ours, the expectations from digital is around operations, maintenance and cost. If you reduce operations and maintenance cost by 10% or production cost by 5%, it is significant business value," says Amitabh Mishra, Chief Digital Officer at Sterlite Copper.
"You can use digital to improve visibility of different components of production cost, such as manufacturing cost, cost of raw materials, cost of power and so on. Once you understand what contributes to cost, you can start reducing," he adds.
In addition to cost gains, Sterlite Copper is looking at significant improvements in health, safety and environment. "We want to absolutely eliminate fatality. It is very important to us," says Mishra, explaining the outcomes expected from digital journey.
Even for Mahindra Finance, CDO Tina Singh spells out the specific impact areas. They are:
Streamlining by digitizing processes: efficiency/turnaround time leading t better customer experience
Being able to use data to make better decisions; better respond to change and create new products and services
Harness new tech at sector level (four companies in finance sector) for complete new models for new revenue streams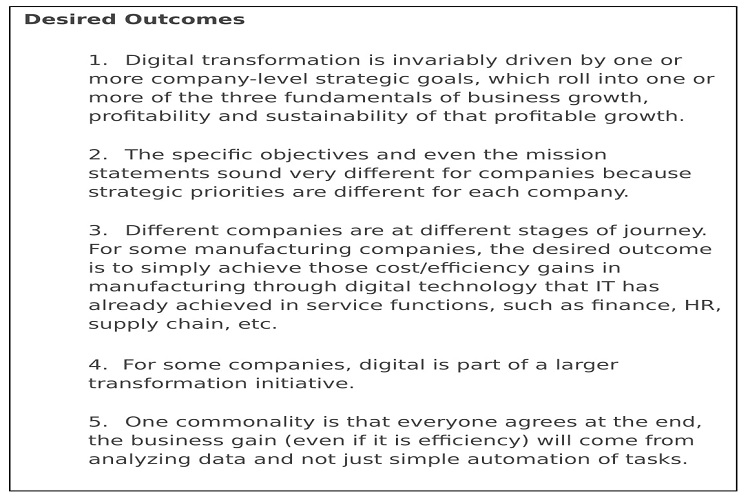 In Sterlite Technologies, which is going through a change in its positioning from a product manufacturer to a solution provider, the person driving the transformation is not called CDO. Nischal Gupta, who reports to CEO Dr Anand Agarwal, is the Chief Transformation Officer at Sterlite Tech.
Obviously, the transformation agenda for Sterlite Tech is broader and bigger. It starts with basic automation of hitherto non-automated processes to "building a sustainable way of doing business so that it can scale," as Gupta puts it.
Some of the changes needed to achieve that are:
To free up the minds of every leader to focus on value addition rather than getting stuck in the business as usual in the day-to-day basis
To enable every leader to speak freely for desired outcomes
To have a collaborative goal setting in the organization rather than a directive goal setting
To 'absorb' the latest technologies to leverage them better
Bringing in a process based thinking ("don't postpone problems; balance the short-term and the long-term")
What are the goals of your transformation journey?