The study shows a growth of 14.9% year over year in the first quarter of 2017, reaching USD 8 billion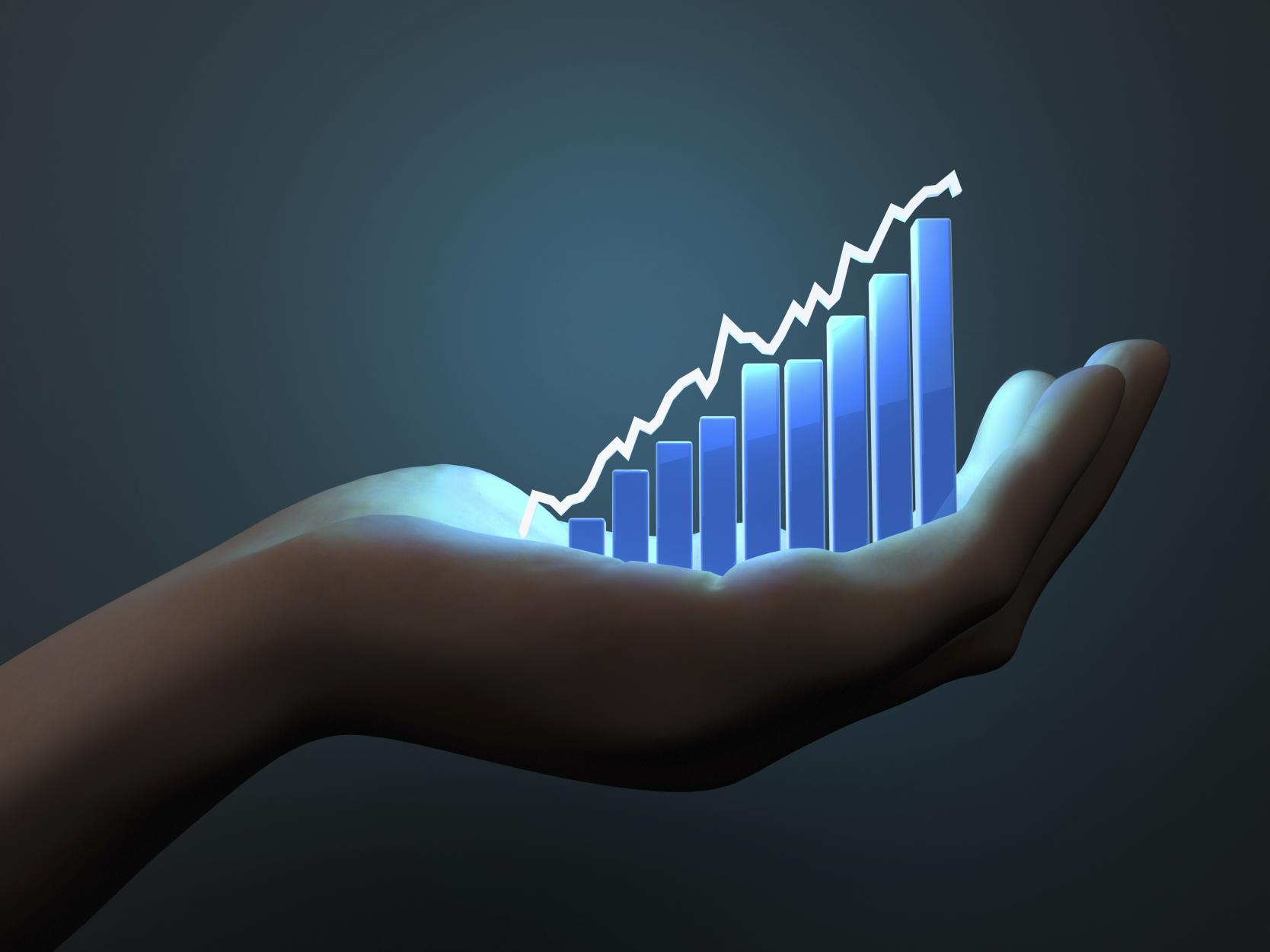 Vendor revenue from sales of infrastructure products (server, storage and Ethernet switch) for cloud IT, including public and private cloud, grew 14.9% year over year in the first quarter of 2017, reaching USD 8 billion, according to the International Data Corporation (IDC) Worldwide Quarterly Cloud IT Infrastructure Tracker.
Cloud IT infrastructure sales as a share of overall worldwide IT spending climbed to 39% in Q1 2017, a significant increase from 33.9% a year ago. Revenue from infrastructure sales to private cloud grew by 6.0% to USD 3.1 billion, and to public cloud by 21.7% to USD 4.8 billion. In comparison, revenue in the traditional (non-cloud) IT infrastructure segment decreased 8.0% year over year in the first quarter of the year. Private cloud infrastructure growth was led by Ethernet switch at 15.5% year-over-year growth, followed by storage (excluding double counting with servers) at 10.0% and server at 2.1%. Public cloud growth was led by storage, which after heavy declines in Q1 2016 grew 49.5% year over year in Q1 2017, followed by Ethernet switch at 22.7% and server at 8.7%. In traditional IT deployments, server declined the most (9.3% year over year), with Ethernet switch and servers declining 4.4% and 6.1%, respectively.
"After a weak performance during 2016, storage purchases for cloud IT environments had a strong rebound in the first quarter, driving the overall growth in this segment," said Natalya Yezhkova, research director for Enterprise Storage at IDC. "Overall, the first quarter set a strong beginning of the year for the cloud IT infrastructure market. With positive dynamics in purchasing activity by hyperscalers across all technology segments we expect a strong year ahead for the fastest growing public cloud segment. And as end users continue to embrace the benefits of private cloud infrastructures, spending in this segment will also expand."
From a regional perspective, vendor revenue from cloud IT infrastructure sales grew fastest in Canada at 59.1% year over year in Q1 2017 off a small base (overall cloud IT infrastructure market in Canada was just under USD 100 million in Q1 2017), followed by Asia/Pacific (excluding Japan) at 18.7%, Japan at 15.3%, the United States at 15.1%, Middle East & Africa at 13.2%, Western Europe at 8.9%, Latin America at 7.8%, and the Central and Eastern Europe at 7.2%.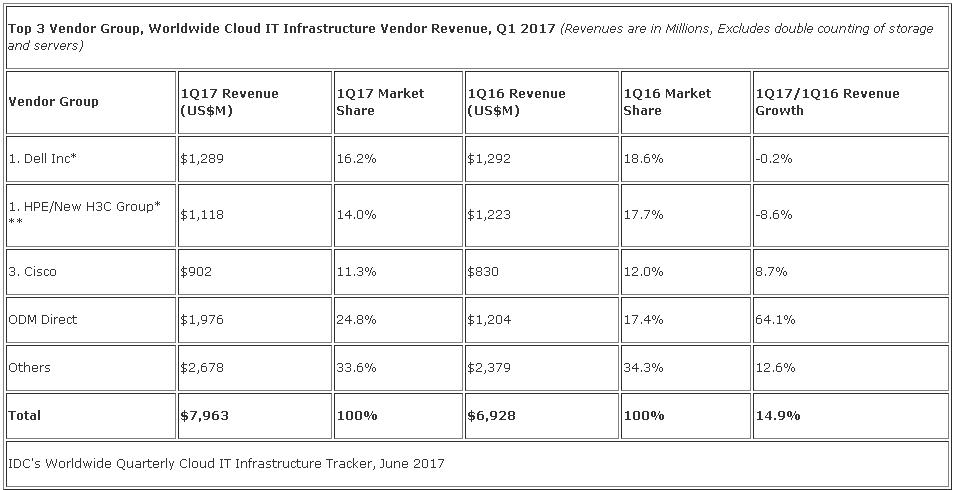 Notes:
*     IDC declares a statistical tie in the worldwide cloud IT infrastructure market when there is a difference of 1% or less in the vendor revenue shares among two or more vendors.
**   Due to the existing joint venture between HPE and the New H3C Group, IDC will be reporting external market share on a global level for HPE as "HPE/New H3C Group" starting from Q2 2016 and going forward.