Intelligent PDUs can go a long way in enhancing efficiency in data centers while giving better control to IT managers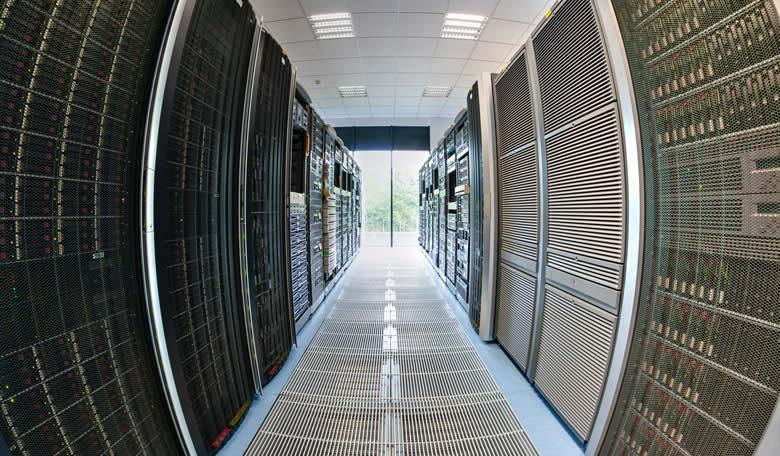 Power distribution is a vital constituent in any data center environment. Data center managers are faced with increasing challenges pertaining to power on a day to day basis Supplying additional computing power using less energy in a smaller space, while staying within budget constraints and maintaining mission-critical reliability, is the holy grail of any good data center manager.
They need to look for ways to increase energy efficiency while providing a highly adaptable IT environment to support service-oriented architectures and rapid changes in demand. Although software, systems and storage are all becoming highly adaptable, nothing in the data center can adapt quickly unless the power infrastructure is also adaptable.
Traditional data center power distribution designs consist of power distribution units (PDUs) supplying power to the racks, which are neither flexible nor adaptable, and are therefore expensive and time consuming to change. In recent years, power management solutions have evolved to the point where they are both flexible and easily adaptable to changing requirements. They are also scalable for change and growth and typically provide the lowest long-term cost of ownership. Such key solutions include overhead bus way systems, intelligent PDUs and intelligent power management software, working together seamlessly.
Intelligent rack PDUs (iPDUs) offer a distinct advantage over other types of PDUs, because, in addition to supplying a reliable source of power to the rack, they also provide real-time power monitoring, and rack sensor information such as temperature and humidity monitoring via a Web browser or command line interface (CLI). Remote outlet switching capabilities may also be added for even greater benefits.
Most importantly, they can help IT administrators and facilities managers achieve a number of important corporate performance goals relating to efficiency and productivity, as well as benefit the company's overall environmental initiatives. Intelligent PDUs can be switched, non-switched, metered PDUs and inline meters that provide environment and power metering, monitoring and management. Each subcategory of Intelligent PDU has features that can help data centers to reduce operating costs, increase uptime/availability, become energy efficient, and manage existing capacity.
There are clear advantages of intelligent PDUs. Some of them are as follows.
Improved uptime and staff productivity
Since IT administrators can monitor power at the PDU level and /or device level, with user-defined thresholds and alerting via e-mail, text, or SNMP, IT administrators can be made aware of and act upon potential issues before they occur. Remote rebooting of servers and IT equipment via outlet-level switching from anywhere in the world via a Web browser also helps improve uptime and productivity efforts.
Efficiently utilized power resources
Intelligent rack PDUs with outlet switching allow admins to set user-configurable outlet-level delays for power sequencing, which helps prevent circuits from tripping from IT equipment in-rush currents.
Provisioning outlets only when they're needed also prevents IT equipment from being plugged into circuits that are already heavily loaded and are at risk of tripping circuit breakers.
Informed capacity planning decisions
Even if a data center appears to be out of power capacity, outlet-level monitoring by an intelligent PDU may help identify some simple rearrangements of IT equipment to free up power resources. Outlet-level monitoring also helps identify equipment that needs to be changed to stay within the margin of safety. By providing PDU-level monitoring, it's easy for admins to set thresholds, so they know when the equipment gets close to circuit limits. And because counterintuitive changes in temperature may occur when a data center is rearranged, an intelligent rack PDU allows administrators to measure temperature and other environmental data.
Save power and money                                        
Using outlet-level power monitoring combined with trend analysis, intelligent rack PDUs can closely track individual server performance. For example, those that constantly run at 30% of peak power are candidates for virtualization or decommissioning. Remote power cycling also saves money as IT managers can quickly reboot hung or crashed servers and IT equipment without having to incur the cost of site visits. IT lab and some production network equipment can be turned off during non-work hours to conserve energy and reduce carbon footprints.
Greener data center
A common data center mistake is overcooling IT equipment. While it is true that excess heat can shorten the life of IT equipment or even cause it to fail, excessive cooling does not prolong equipment life and is wasteful of energy. Data center environment sensors attached to intelligent rack PDUs help data center managers optimize their air conditioning and humidification settings and improve efficiency.
Enables Real Time Data collection
Intelligent PDUs collect real-time current (amps), voltage, power (kVA, kW) and energy consumption (kWh) with +/- 1% billing-grade accuracy. It identifies when more power is going to a rack than needed, and deploy the stranded power elsewhere. Intelligent PDUs also work alongside Data center Infrastructure Management (DCIM) solutions to provide analytics and reports that alert any unforeseen trouble, and help understand real-time power load, trends, and capacity at all levels of infrastructure.
The advantages of intelligent PDUs can be summarized as
Addresses energy power and capacity
Collects real time data.
Manages data center environments.
Safeguards infrastructure.
Meets the demand for increased computing capacity.
Helps in remote management.
The demand for Intelligent PDUs is likely to witness an upsurge in datacenters with an increase in the amount of data generation due to increase in penetration of process automation in the power industry, rising volume of unstructured data from operations and increase in volume of machine sensor data among others. 
Sanjay Motwani is  Regional Director, India, SEA, Taiwan & Hong Kong, Raritan International