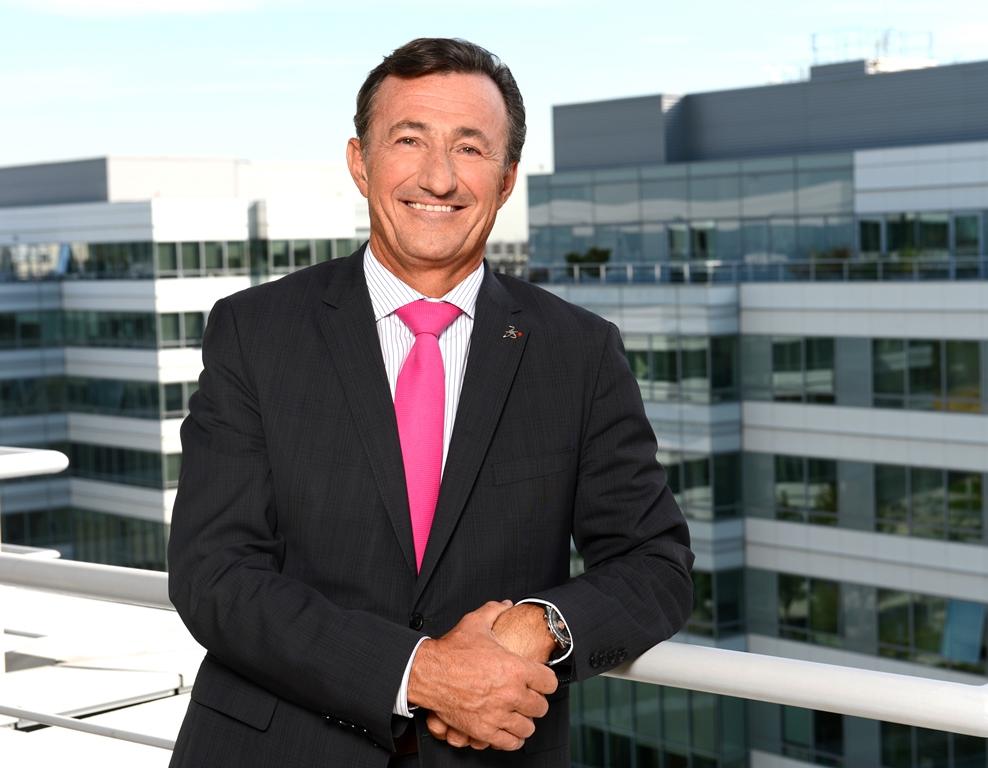 Bernard Charlès is the  CEO of Dassault Systèmes since 1995, and has been instrumental in instilling a culture of ongoing innovation in the company. He passionately believes that 3D technology is all about making possible the impossible--and stretching the limits of
science and imagination to drive progress in society
A highly decorated executive, Charlès is a member of the French Academy of Technology, and a graduate of the Ecole Normale Supérieure Engineering School in Cachan, France. He has a PhD in Mechanical Engineering, and also holds a senior teaching qualification.
Has the democratization of design and engineering tools reduced the competitive gap between organizations?
In the last 20 years, the gap between the best and the average [company] has actually increased when you look at engineering design practices. This is somewhat astonishing, because you would think that the use of similar tools should yield similar outcomes. But that's not the case. In fact, many observers feel that this gap is actually increasing, rather than decreasing.
The reasons for this are many. While digitization has allowed companies to differentiate themselves, some have got lost in the confusion. The best engineering organizations are using 3D, not just as a way to document designs but to serve as a master definition of what they do. The difference between digital documentation and master definition is what sets the leaders apart.
The other profound thing that differentiates companies is the capacity to do simulation. Do you validate a design—or do you design, and then validate the end result? The difference in approach could make a very real difference in the marketplace. For example, in the automobile sector, we have clients who carry out reliability tests on digital models—and do very few physical tests. That helps them go to market faster. If you look at indicators like these, they clearly show that the gap is large between the best and the weakest.
Which industries and verticals are being disrupted by 3D?
3D has dramatically changed aerospace companies. Nearly 95 per cent of them are using our platforms. It has helped cut costs, improve efficiencies, enhance safety, and bring in new innovations. If you look at the automobile industry, the world's best players would not be able to develop their programs without 3D design and simulation. For a company like Tesla Motors, 3D is at the core of the transformation program.
Now, we see other industries like medical devices and electronics using 3D extensively. You even see it being applied to consumer goods. Companies like P&G are using it to design packaging that is more sustainable and ergonomic. Electronics firms are using it to optimize and improve product design. This trend is here to stay. The next steps are about simulation, collaboration, life cycle management, integrated marketing, etc.
How is the domain of simulation evolving?
Until recently, most approaches to simulation like CFD, stress analysis, failure analysis, etc. were in silos, and done one by one. And it was tough to ensure that the design remained consistent through the processes. Now we are able to bring them together for a more holistic design—and consider inter-related effects in the real world.
Also, with the advent of new manufacturing techniques like composites and additive manufacturing, we need to change our approach to design. That's because these manufacturing and fabrication methods rely on layers and non-bulk material properties. In fact there are some sectors where simulation is already becoming a basic input for design.—and I see this increasingly becoming the norm. Why? Because material science is going to have a bigger effect on product design. As a company, we have invested a lot in the simulation arena to enable our customers confidently move from design to production.
How do you think the use of 3D drives innovation?
I definitely see correlation between 3D and innovation, especially in very complex sectors. For instance, I don't think BMW could have created composite cars like the i8 without 3D and extensive design simulation. At the other end of the spectrum is a small company in China called DIG that makes consumer drones. Advanced software has allowed a start-up team to create a cheap, automated flying vehicle—something that 20 years ago would have been hard even for the best companies in the world.
So, it is a very deep lesson on what the future of innovation is about—the convergence of mechanics, electronics and software to create extremely innovative things. Whether it's aerospace, defense, automobiles, consumer goods or smart cities—you can't do them without 3D modeling and simulation.
How is additive manufacturing re-shaping industrial production?
Additive manufacturing is going to change the way companies work. For instance, critical spare parts can be produced at the right place at the right time, eliminating the need to warehouse or transport parts. It will change the capex-opex models. But, there are many manufacturing processes that will remain, like milling, forging, molding, etc. I envision that additive manufacturing will co-exist with, not replace, traditional manufacturing processes.
However, for designers, additive manufacturing brings new possibilities—and will change existing design paradigms. Design will no longer be about shaping, but all about specifying and simulating—and allowing the software to generate an appropriate structure that can be produced by additive manufacturing processes. The consequences of such an approach are quite significant because you will no longer ask the designer or the engineer to shape things—the final output will be the result of the simulation and a holistic integration of the results of material constraints. Since the characteristics of the end result are dependent on the processes used, manufacturing techniques will become an integral part of the design.
How do you see design & engineering systems interacting with enterprise systems?
In the old days, in a typical manufacturing company you implemented an extremely complex MRP to keep track of activities and transactions. Once done, it was hard to change it. But today, you want to optimize holistically across a number of areas, including design, production, sourcing, supply, etc. I think the whole world of ERP will be disassembled.
For instance, Tesla Motors did not want an ERP—but they did want real-time engineering, manufacturing and supply information, and ability to evaluate information, and keep records. We helped them do it—without an ERP. As the distance between the virtual and real world narrows, companies will need to remove unnecessary tasks and systems, and undertake a transformation. It will be all about mastering how to produce high quality things very efficiently.
The CIO of a manufacturing company has the opportunity to orchestrate this transformation–and lead the company into the new industrial age. No doubt he will face tremendous challenges, because he alone cannot trigger all the transformations needed for the organization to become world-class in engineering. But he can definitely be a catalyst for change, with the support of the executive management.